Braves add right-hander López on 3-year deal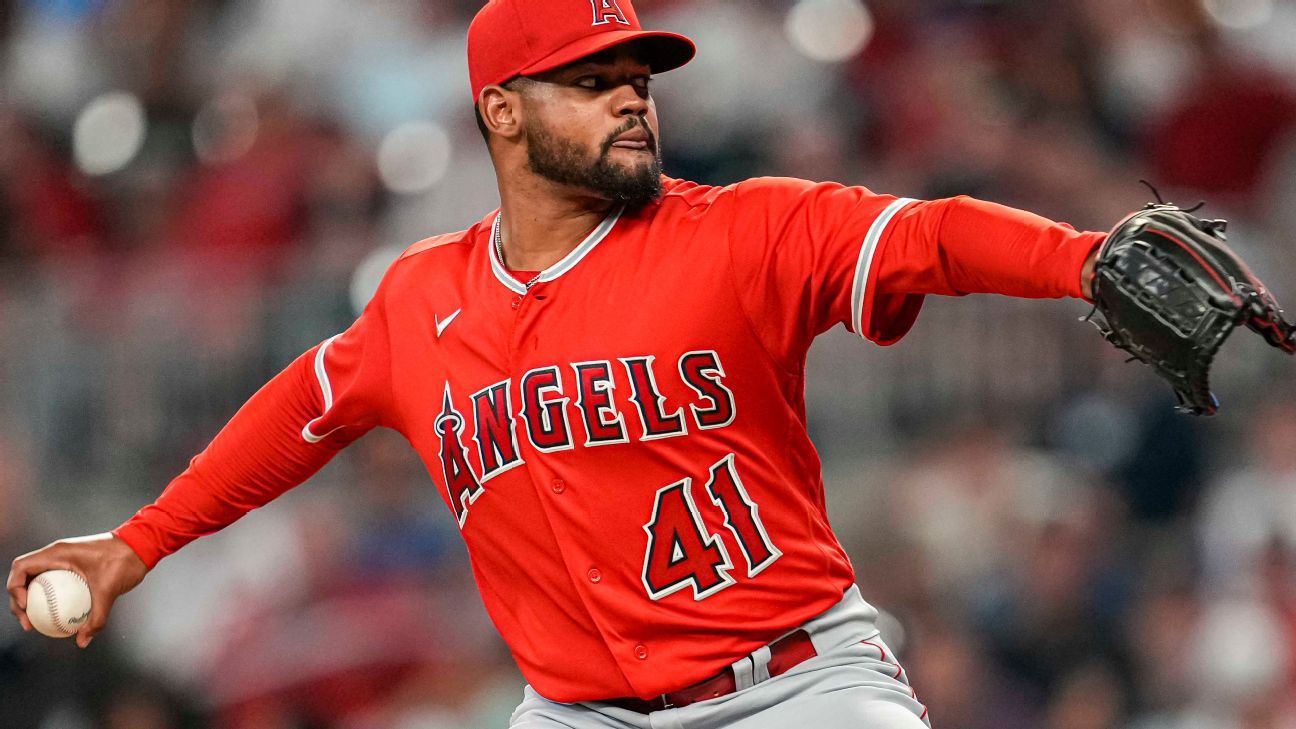 ATLANTA — While keeping up their search for starting pitching, the
The Braves, who had an MLB-leading 104 wins this past season but were eliminated in the NL Division Series for the second year in a row by Philadelphia, have been retooling their roster with an eye toward getting over the hump in the postseason.
They re-signed relievers Joe Jimenez and Pierce Johnson to multiyear deals, acquired left-handed reliever Aaron Bummer from the White Sox in a six-player trade and dealt former 21-game winner Kyle Wright, who is set to miss the entire 2024 season with a shoulder injury after sitting out most of this past season.
In exchange for Wright, the Braves landed former first-round draft pick Jackson Kowar, who has struggled with the Royals pitching mostly in relief. In a separate deal with Kansas City, Atlanta traded reliever Nick Anderson for $100,000.
All the moves have left the Braves with solid depth in a bullpen that also includes closer Raisel Iglesias and lefties A.J. Minter, Dylan Lee and Tyler Matzek. Daysbel Hernandez and Huascar Ynoa are other bullpen candidates.
"They just looked like they knew they wanted to win at all times," López said through a translator. "It's great to be part of that and can't wait to be out there."
The only clear move to address a dearth of starting pitching depth was exercising a $20 million option for 40-year-old Charlie Morton, who went 14-12 with a 3.64 ERA last season.
That is, unless they're planning to move López back to the rotation. He held that role with the White Sox from 2017-20, going 21-31 with a 4.76 ERA over 81 starts.
Other than one appearance as an opener, López has been used exclusively as a reliever the last two seasons, with much more success.
"I was open to both options, someone who was looking for a starter or reliever," López said. "Both options were open."
The Braves' rotation is led by All-Star Spencer Strider (20-5, 3.86, a franchise-record 281 strikeouts) and Max Fried, who is heading into his final season before becoming eligible for free agency. The other starting candidates are Bryce Elder, who was selected for the All-Star Game but struggled down the stretch, and 21-year-old top prospect AJ Smith-Shawver. Darius Vines, Allan Winans, Dylan Dodd and possibly 2023 first-round pick Hurston Waldrep could also be in the mix.
General manager Alex Anthopoulos appeared to be clearing payroll space to make a run at a starter with a series of moves that sliced 10 players off the Braves' 40-man roster in the past couple of weeks.
Atlanta declined a $9 million option for outfielder Eddie Rosario, cut ties with relievers Kirby Yates, Brad Hand and Collin McHugh, did not tender a contract to reliever Michael Tonkin, and dealt away arbitration-eligible players such as former ace Michael Soroka, infielder Nicky Lopez and Anderson.
One possible target is out of the running after Aaron Nola agreed to a seven-year deal to remain with the Phillies. Sonny Gray is thought to be another starter on Atlanta's wish list.