'Devastating miracle': Boy, 11, survives Libyan floods after whole family dies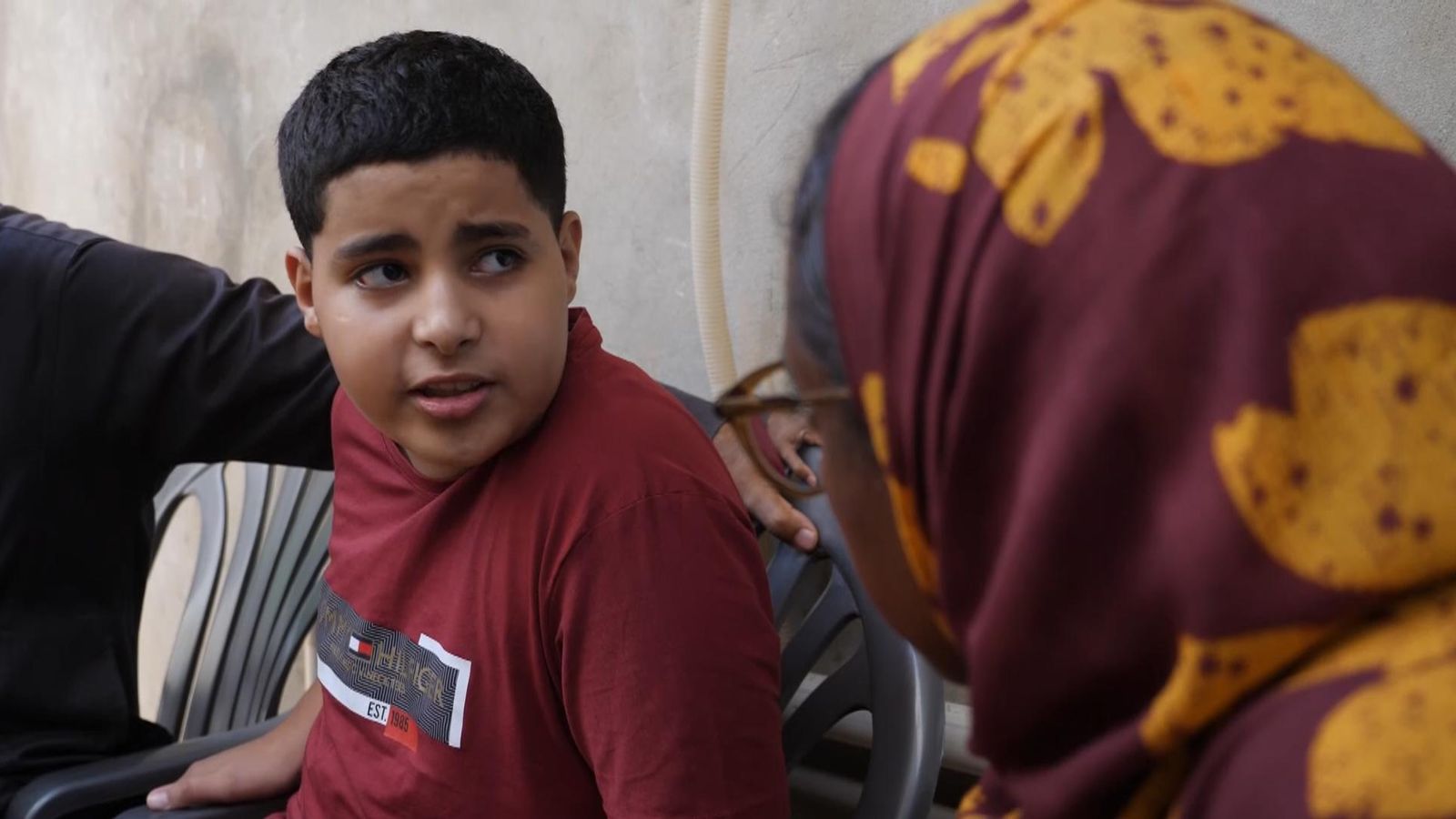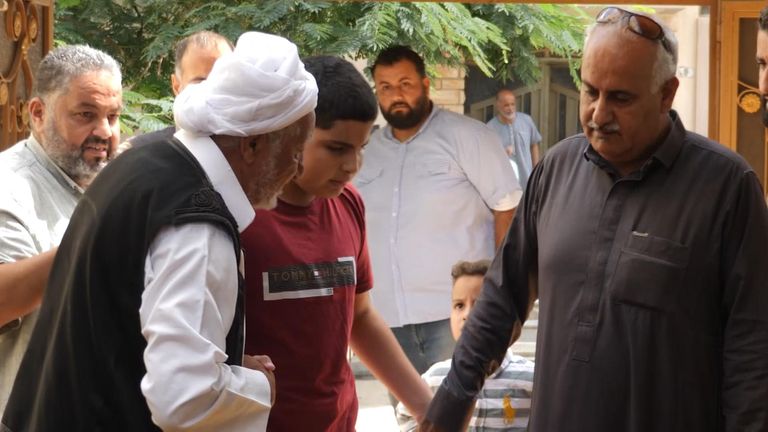 The story of 11-year-old Yousif can only be described as a devastating miracle.
While the floodwaters here in Derna swept his entire family out to sea, the waves washed him back along the shore.
His legs are covered in scratches and there's a bandage wrapped around his right foot.
"The water lifted us up and smashed us onto the ground," he says.
"I woke up on the floor and then got up and walked. Later, a police car took us to a school."
I ask what feelings he has.
"Nothing," he replies curtly.
His uncle, Mustafa Farash, is now his guardian and says he is in a state of shock. He tells me they lost 11 family members and found only five bodies to bury.
As a civil engineer born in Derna, he is furious about this preventable tragedy. The burst second dam was built in 1973 and he says there's been no maintenance of note in the 50 years since.
"These dams should have been maintained yearly and even have a watch post," he says.
"Everyone here – men, women and children – know that this was caused by neglect and corruption."
Derna's disaster zone is now full of troops commanding search and recovery efforts, directing diggers and volunteers.
Sometimes they are working efficiently; at other times, counter-intuitively.
This massive military presence was not the case on the first day.
When dawn broke and thousands of bodies washed up on the city's shore, it was a flood preparation committee that launched into action.
What happened at Derna's 'dam of death'?

A joint venture from the Libyan Red Crescent, the police, the army's 166th battalion, medics and Derna's Scouts – supported by a mass of civilian volunteers.
They had seen Storm Daniel tear through Europe and were on high alert for when it crossed the Mediterranean sea.
The head of the Derna Scouts emergency team, Zuhair Azouz, says the committee had been prepared for a flood from the sea but, instead, it ended up crashing down from the dam behind.
"Around 1,500 bodies washed up to shore on the first morning," he says. "We all rushed to the beach – it was almost a blur."
We are standing on the balcony of the Derna Scout headquarters looking out at the beach. The water along the shore is still a muddy brown from all the silt that came from the highlands. That day the water was much darker, Zuhair says.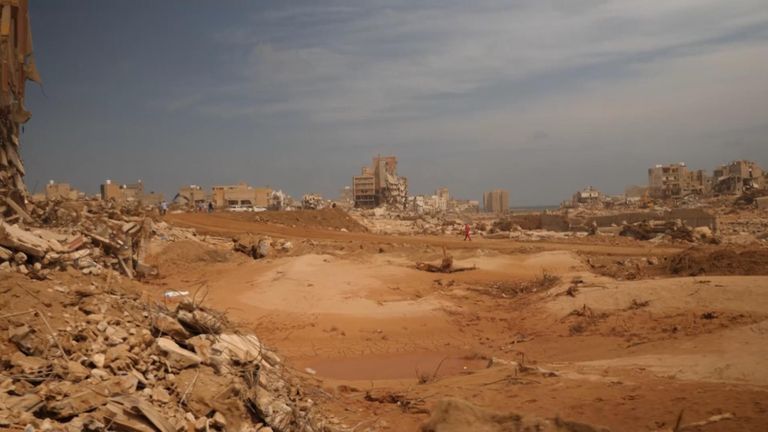 This city has seen a lot, but nothing like this.
Back when ISIS extremists over-ran Derna and carried out executions in the mosque yards, the scouts had been on the frontline.
A plaque still hangs in the building's reception, honouring them for helping to liberate the city.
As Zuhair sits in his meeting room, head scouts come to see him. Some of them are on autopilot and others in a highly emotional state.
Head girl scout Eman runs in to hug him. She had been told he was one of the thousands swept away to sea.
Her relief turns into agony as she starts to wail and then begins to list all the people she knows that were killed.
"This is a massive catastrophe," Zuhair says. "I have 54 scout leaders that have lost their friends, families and loved ones, so they are distraught."
He adds that 90 girl and boy scouts have died.
Read more:
Libya flood damage revealed
Huge aid package arrives in Libya
I ask Zuhair what their immediate needs are. The building has a make-shift surgical ward with a white sheet cordoning off a small storage area. There are boxes with aid and supplies – some marked with labels from Palestine and Turkey. The room is barely 20 square metres.
Before he rattles off a list of medical supplies, Zuhair says they urgently need children's toys and a playground for psychosocial support.
Just across the street, at a battered courtyard in the shadow of Derna's mountains, the scouts have organised a playtime for children who have lost their families. In the absence of toys they are using balloons, cheering and clapping to get them excited.
On the edge of the new playground, a small child sits with his head in his hands. A volunteer is hunched over talking to him quietly. Every now and then the boy shakes his head. Despite the screams of glee all around him, he never even looks up.
Countless children here are now orphaned.