Fewer work parties should involve alcohol, bosses' professional body says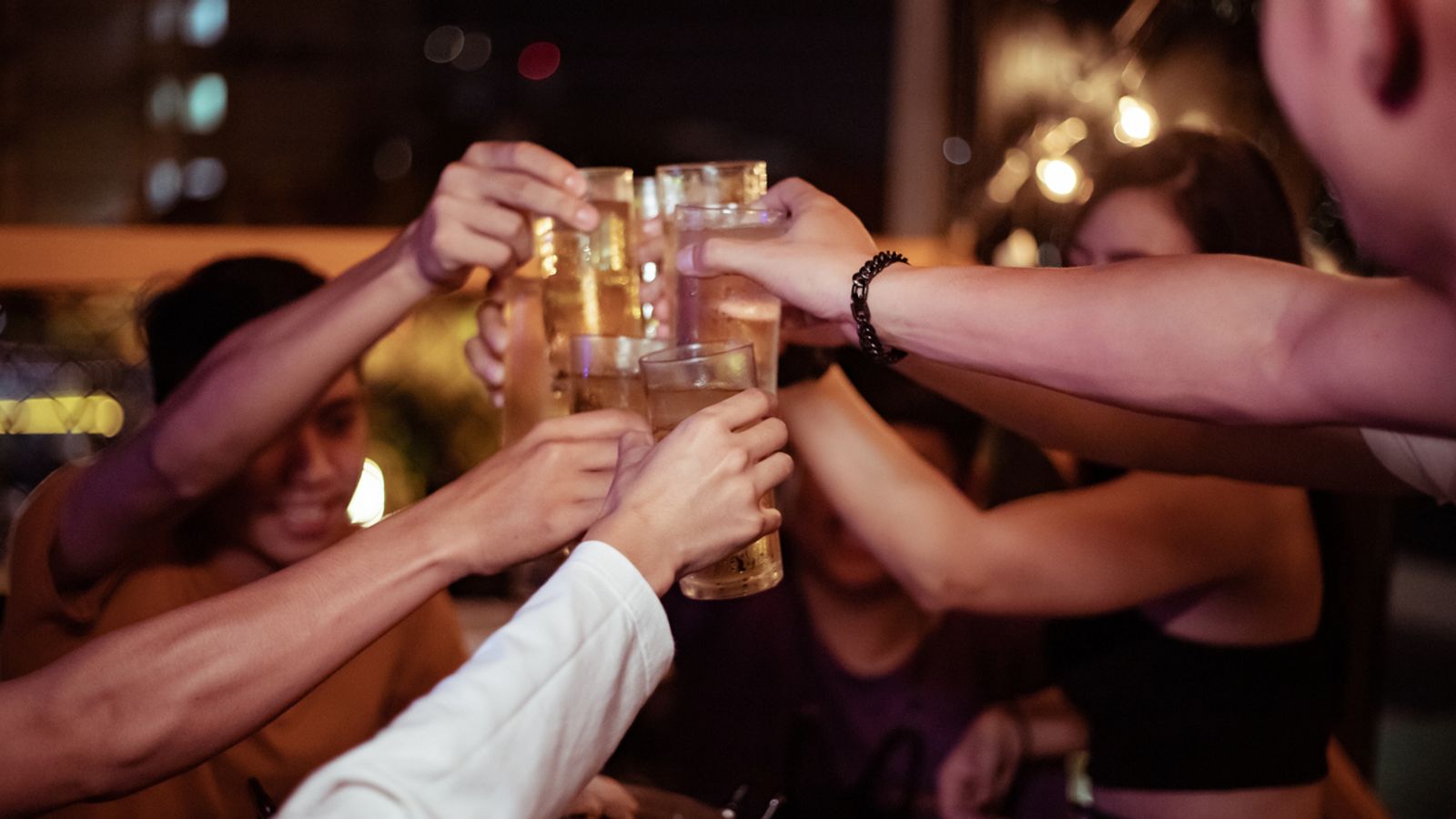 Limits should be placed on the amount of alcohol served at work events, the professional body for management has said after polling it conducted suggested nearly a third (29%) of managers have seen inappropriate behaviour or harassment at work parties.
Women were more likely to have witnessed such behaviour, the Chartered Management Institute (CMI) poll showed, with 33% of women reporting seeing it, compared to 29% of men.
Overall, women and younger people were more supportive of alcohol-free work parties.
Of the 1,009 managers surveyed at the end of last month, 42% said work parties should be organised around activities that don't involve alcohol. Alcohol-free parties were favoured by nearly half (46%) of women polled compared to 37% of men.
However, more than a quarter (26%) disagreed and the remainder were unsure.
Younger managers are also more supportive of alcohol-free events. Nearly half (48%) of those polled aged 34 and younger agreed that work parties should be organised around activities that don't include alcohol.
As the age of those canvassed increased, support for alcohol-free work parties dropped: 42% of managers aged 35 to 54 were supportive compared to 36% of those over 55.
"Leaders might want to rethink what these social moments entail and ensure any necessary safeguards are in place," the chief executive of the CMI said.
"That might mean adding additional activities alongside alcohol, limiting the amount of drinks available per person or ensuring that people who are drinking too much are prevented from acting inappropriately towards others."
Ann Francke encouraged party organisers to consider the wishes of younger staff and women.
"Younger people and women are more interested in social activities that do not involve alcohol, and that should also be taken into account when planning professional social gatherings," she said, "Booze doesn't always need to be the main event."
New CBI boss on winning back trust

The poll was conducted as major businesses renounced their memberships of the CBI (Confederation of British Industry) after a second female worker alleged she was raped while working for the organisation and after a night out.
A female worker had already alleged she was attacked at a London party in 2019.
At least 12 women also complained about misconduct at the organisation.