Announce resignation plan or face vote of no confidence, SNP's chief executive told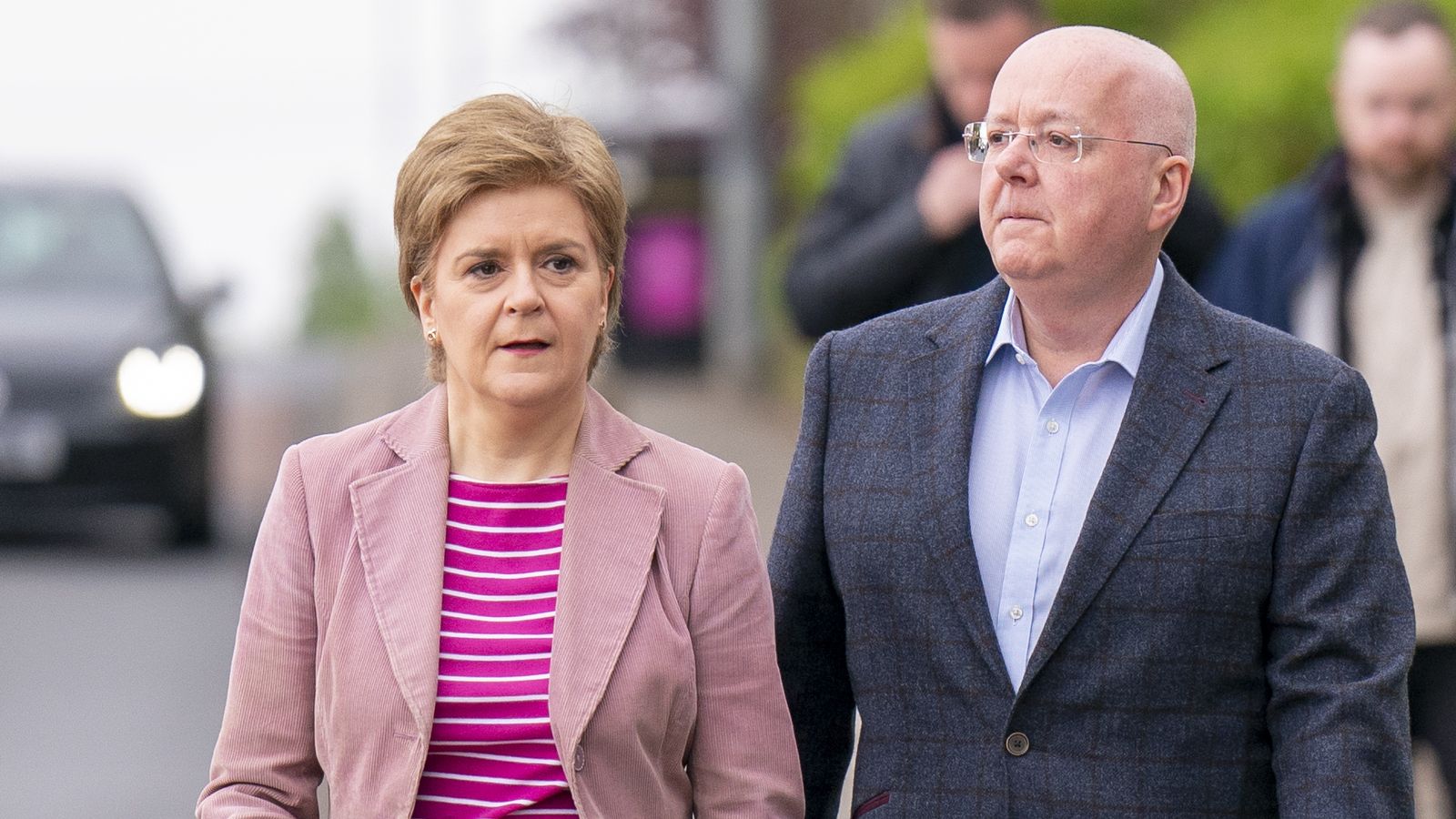 The SNP's chief executive will face a vote of no confidence unless he announces a plan to resign today, a senior member of the party's ruling governing body has told Sky News.
Peter Murrell, who is married to outgoing party leader and First Minister Nicola Sturgeon, is accused of undermining the current leadership contest, according to the national executive committee (NEC) member.
Yesterday the SNP's head of communications quit after it emerged he inadvertently provided bogus membership numbers to a journalist.
Murray Foote was told to deny reports the party had lost 30,000 members branding them "inaccurate" and "drivel".
In the face of claims the integrity of the leadership process was being undermined by a refusal to issue membership data and demands by the candidates themselves, the party was forced to confirm the significant fall.
Enrolment as of 15 February this year was 72,186, having fallen from 103,884 in 2021.
The source within the NEC told Sky News: "The buck stops with Peter… he shouldn't have thrown a junior member of staff under the bus".
It is understood the NEC is demanding a commitment from Mr Murrell today over his exit strategy.
Scottish Tory MSP Russell Findlay, a former journalist, said Mr Foote had been used as a "fall guy".
"Murray Foote was giving out information he had been told, which was false," he said.
"He didn't lie. The SNP lied.
"The problem is not a press officer. The problem is the rotten SNP leadership who deliberately lied to the press and public.
"We wish our best to Mr Foote, who was clearly told false information and is the fall guy for the SNP hierarchy."
An SNP spokesman said Mr Foote had been an "outstanding head of press for the Holyrood group" who had "acted entirely in good faith throughout".
They added: "A new, modernised membership system is currently being developed for the party."