US First Lady Jill Biden gives strongest hint yet of President Joe Biden's second term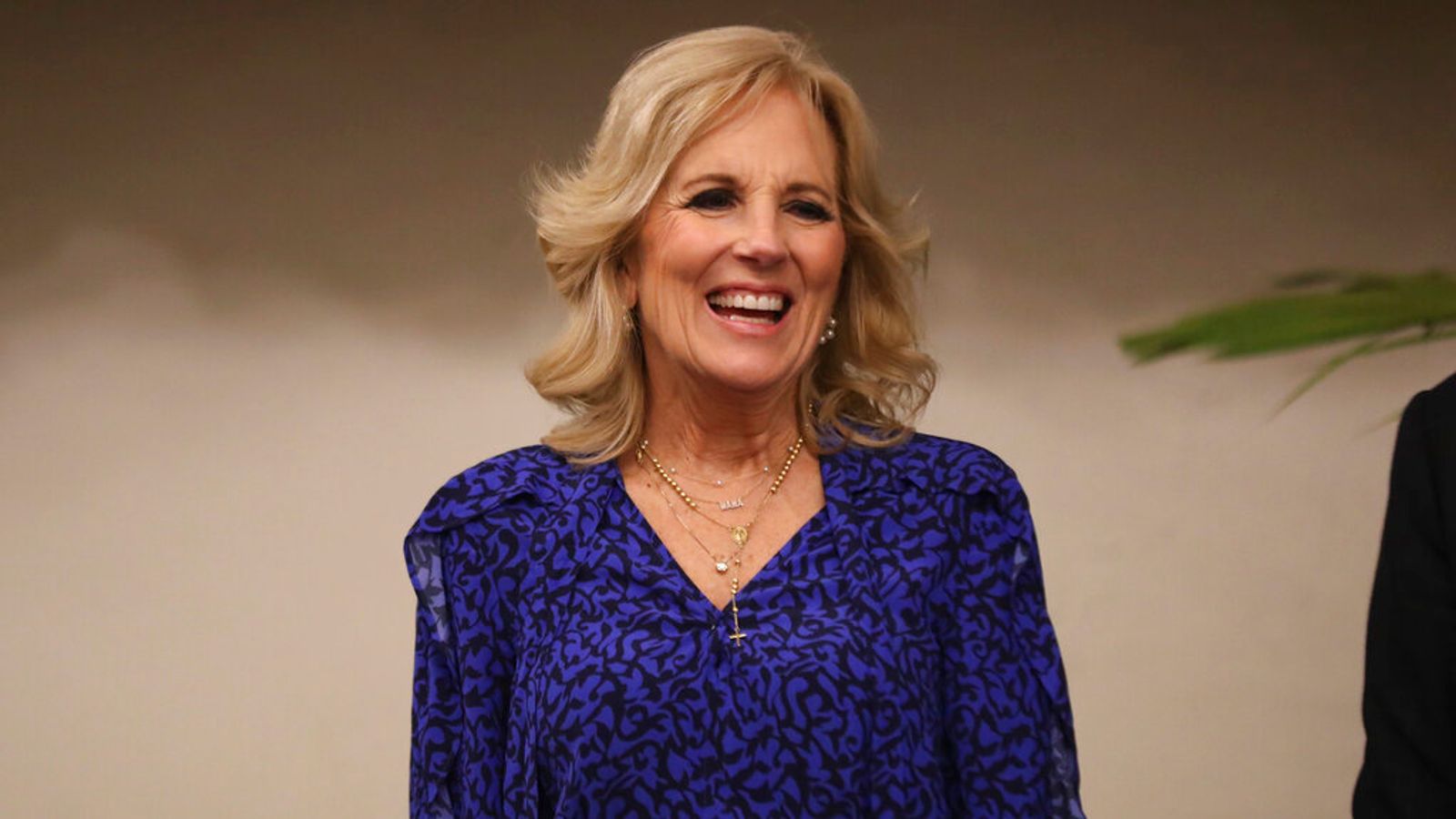 Jill Biden has dropped the strongest hint yet that President Joe Biden will run for a second term – saying there is "pretty much" nothing left to do but work out the time and place for the announcement.
The US president has long said it is his intention to seek re-election, though he has yet to make it official.
He has also struggled to dispel concerns over whether he is too old to continue leading the country, as he would be 86 at the end of a second term.
Speaking in Nairobi on the second and final stop of her five-day trip to Africa, Mrs Biden said: "How many times does he have to say it for you to believe it?"
She added: "He says he's not done. He's not finished what he's started. And that's what's important."
Granddaughter Naomi Biden, who is on the trip, cheered the first lady's comments after the exclusive interview.
"Preach nana," she said on Twitter.
Just hours later, Mr Biden laughed when told about his wife's comments in an interview with ABC News.
He said: "God love her. Look, I meant what I said, I've got other things to finish before I get into a full-blown campaign."
An announcement is likely to come in April after the first fundraising quarter ends, according to Biden aides, which is around the time that President Barack Obama officially launched his re-election campaign.
The first lady has long been touted as a key figure in Mr Biden's orbit as he plans his future, though he has brushed off the question over whether she has a deciding vote on if he runs for re-election.
"Of course he'll listen to me, because we're a married couple," she said.
However, she added later, "he makes up his own mind, believe me".
Read more:
Biden's words of resolve echo in Europe but worrying developments loom
Biden tackled Putin's false assertions and has emerged as one of the leading statesmen of our time
The first lady's interview took place on the anniversary of the Russian invasion of Ukraine, with her recalling her trip to the country last May to meet the besieged country's first lady Olena Zelenska.
Mrs Biden also spoke extensively for the first time about her skin cancer diagnosis, which led doctors to remove multiple basal cell lesions in January.
"I thought, oh, it's just something on my eye, you know," she said. "But then they said, no, we think it's basal cell."
She said doctors then checked her chest and said, "that's definitely basal cell".
"So I'm lucky," the first lady added.
Mrs Biden is the only first lady to continue her career in addition to her ceremonial duties, teaching writing and English to community college students.
And at 71 years old, she said she is not ready to think about retirement.
"I know that I will know when it's enough," she said.
"But it's not yet."