Gunshots reported as huge fire breaks out at Iran's notorious Evin prison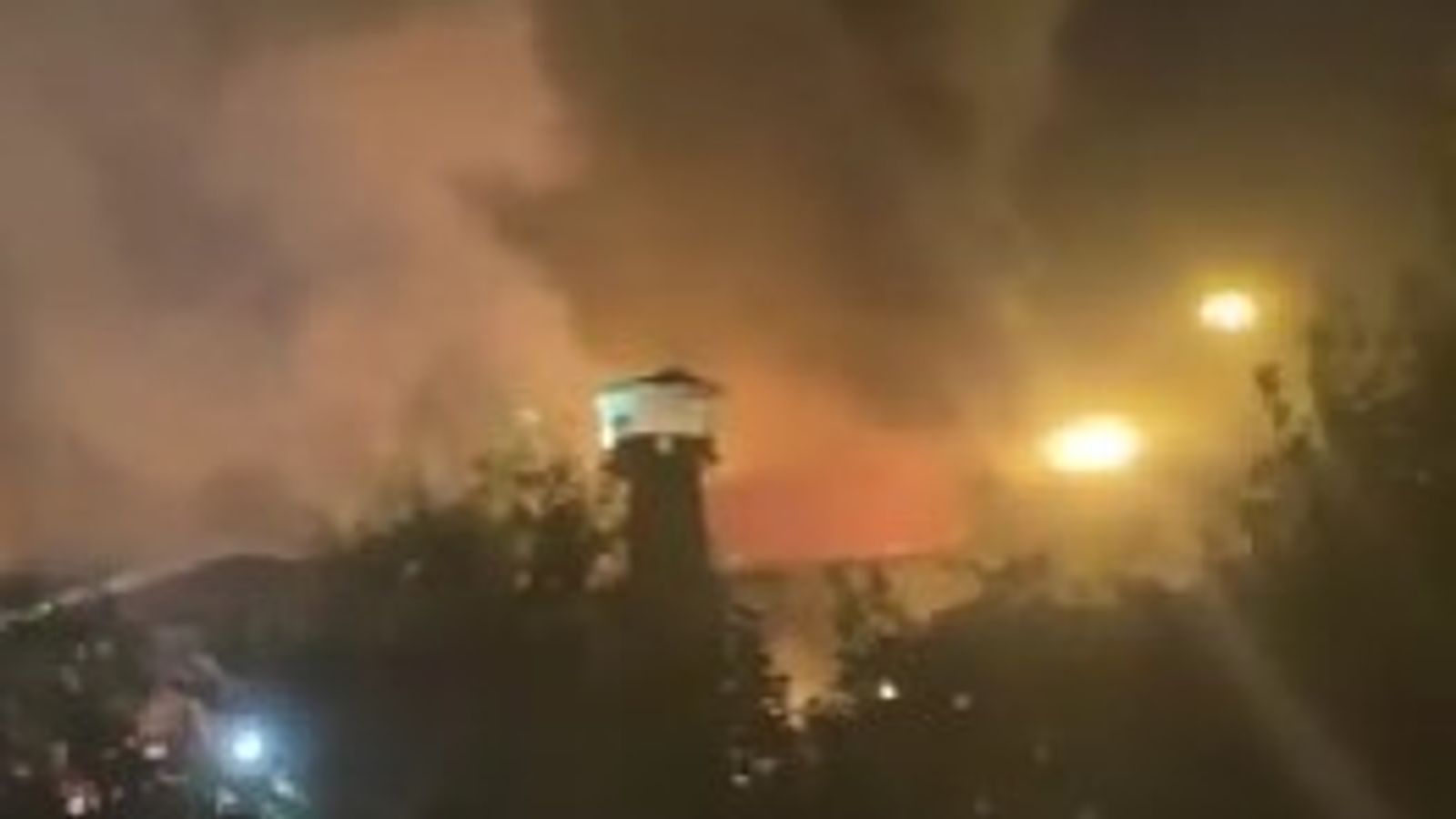 A huge fire has broken out at Iran's notorious Evin prison – where political prisoners and anti-government activists are held.
Gunshots are reported to have been fired as the blaze took hold at the jail in capital Tehran on Saturday.
An alarm was heard as it was claimed an "armed conflict" was taking place behind the prison walls.
Shots are said to have first been heard in Ward 7 of the jail, according to unverified reports.
Thick plumes of smoke billowed from the prison, where now freed Nazanin Zahari-Ratcliffe was detained.
At least eight people are said to have been injured in the blaze, but no fatalities have yet been reported.
It is unclear what prompted the fire and the events unfolding within the prison's walls on Saturday, based on the footage circulating online and reported by Iranian media.
The blaze happened as violent anti-government demonstrations intensified across the country for a fifth week, sparked by the death of 22-year-old Masa Amini, with hundreds including children among the dead.