Donald Trump: Ex-US president suing CNN as he claims defamation – and seeks $475m in damages, says court filing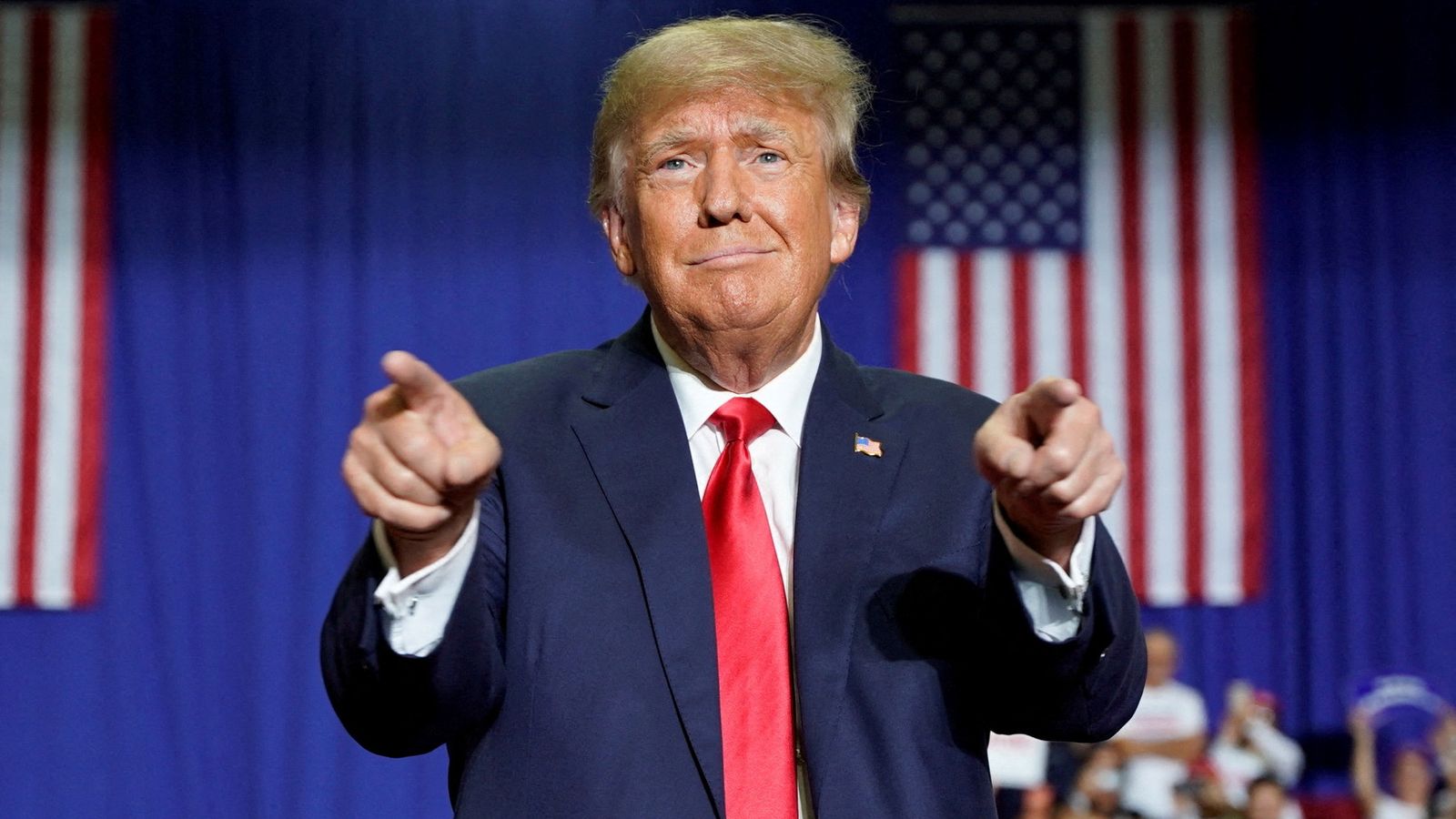 Donald Trump is suing CNN, with the former US president claiming defamation as he seeks $475m (£420m) in punitive damages, according to a court filing.
He is taking legal action against the US news network in federal court in Florida.
Mr Trump is claiming that the network had carried out a "campaign of libel and slander" against him and that it had used its influence as a leading news organisation to defeat him politically.
The Republican also claimed in the lawsuit that CNN has used such defamatory labels against him as "racist", "Russian lackey", "insurrectionist" and "Hitler".
CNN declined to comment on the case when contacted by Reuters news agency.
The lawsuit comes as the former president faces a criminal investigation by the Justice Department for retaining government records at his Mar-a-Lago estate in Florida after leaving office in January 2021.
And last month, Mr Trump and three of his children were served with a lawsuit alleging "years of bank, tax and insurance fraud".
New York attorney general Letitia James is suing the former US president, his family, and the Trump Organisation.
If successful, it could halt Mr Trump's ability to do business in the state for years – and even includes a referral for possible federal prosecution.
The penalties could effectively be a "death penalty" for his organisation, Ms James said.
Click to subscribe to the Sky News Daily wherever you get your podcasts