Shifa Hospital in Gaza is 'death zone' with mass grave at the door – WHO says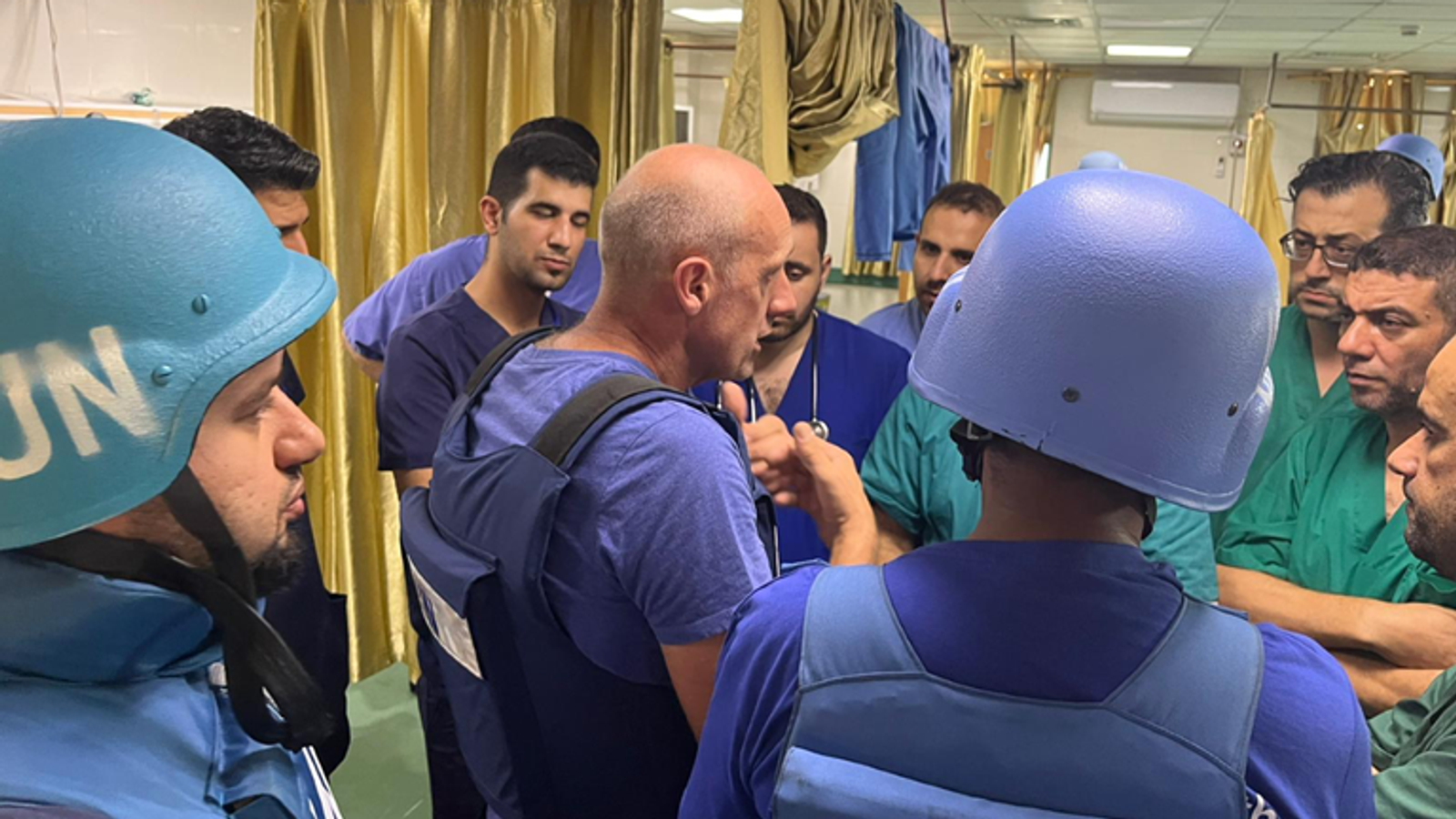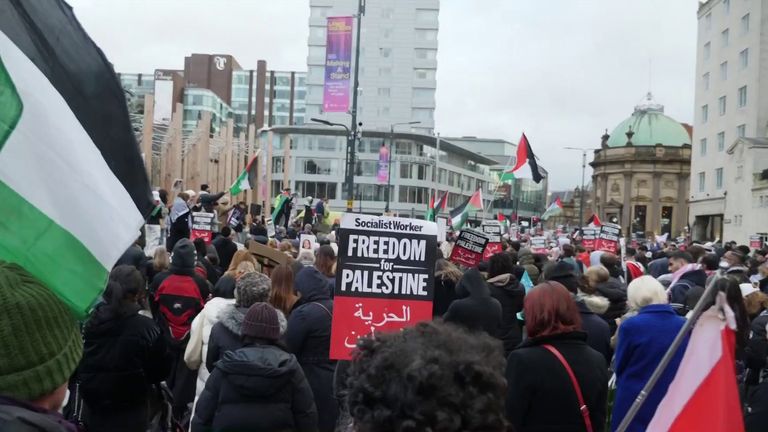 The Shifa Hospital in the war-ravaged Gaza Strip is a "death zone" with a mass grave at the entrance and a "desperate" situation inside, the World Health Organisation (WHO) has said.
A team of UN and WHO experts conducted a "high-risk operation" on Saturday to get inside the hospital, despite heavy fighting reported to be ongoing nearby.
Hundreds of patients, staff and displaced people have been leaving the site, with one evacuee describing a panicked and chaotic scene as Israeli forces searched and face-scanned some men as they left, taking individuals away.
Israel has accused Hamas of running a command centre underneath the hospital – a claim Hamas and hospital staff deny.
Key things to know from elsewhere in the conflict:
– UN accuses Israel of bombarding two schools
– Biden: Palestinian Authority should govern Gaza and West Bank
– Dozens killed in Jabaliya refugee camp
– Netanyahu: Only temporary ceasefire in exchange for hostages return hostages possible
Pro-Palestinian rallies held in UK

In a statement issued on Saturday evening, the WHO said its team arrived after the Israel Defence Forces (IDF) had issued evacuation orders to the remaining 2,500 internally displaced people who had been seeking refuge on the hospital grounds.
The WHO spokesperson added: "Due to time limits associated with the security situation, the team was able to spend only one hour inside the hospital, which they described as a 'death zone,' and the situation as 'desperate'.
"Signs of shelling and gunfire were evident. The team saw a mass grave at the entrance of the hospital and were told more than 80 people were buried there."
Hamas accuses Israel of school attack

Read more:
Families of Israeli hostages plead for help from Netanyahu
Hamas claims 'at least 50 killed' in Israeli attack on Gaza school
In its report, the WHO said that Shifa Hospital – once the largest, most advanced and best-equipped referral hospital in Gaza – has essentially stopped functioning as a medical facility.
"Corridors and the hospital grounds were filled with medical and solid waste, increasing the risk of infection. Patients and health staff with whom they spoke were terrified for their safety and health, and pleaded for evacuation."
Remaining patients included 32 babies which the WHO said were in "extremely critical condition" and two people in intensive care without ventilation.