Moldova's 'first dog' bites Austrian president on the hand during official visit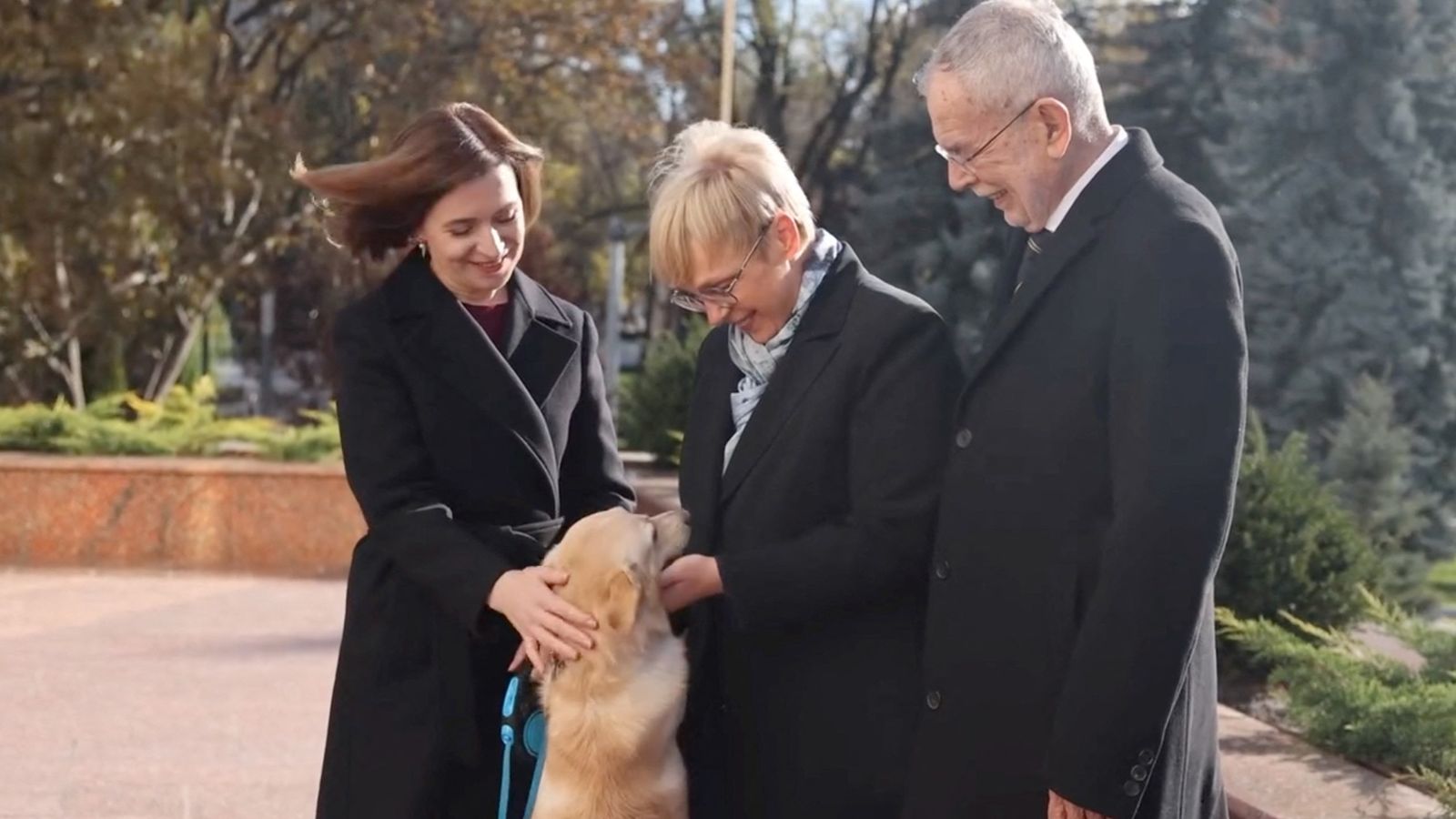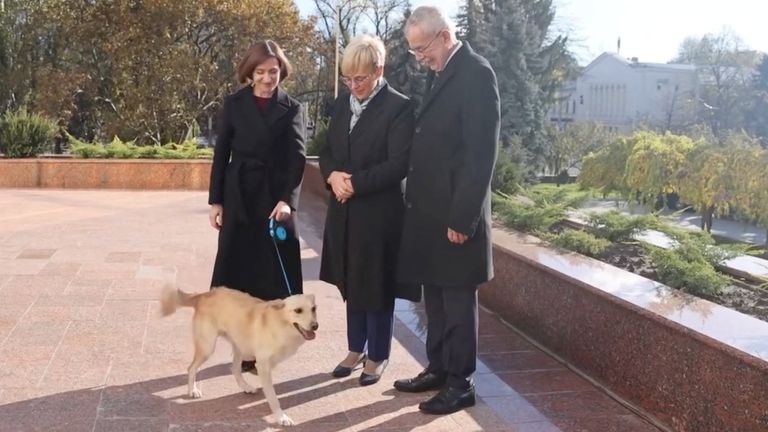 Biting the hand of friendship took on a literal meaning during an official visit by Austria's president to Moldova when the country's "first dog" nipped him.
But the canine breach of international protocol failed to sour relations and Alexander van der Bellen showed all was forgiven by later presenting Moldovan President Maia Sandu with a small toy for her rescue pet on the last day of his trip.
Footage from local media showed Mr van der Bellen standing with Ms Sandu and Codrut, during his visit to the capital, Chisinau, on Friday.
When the Austrian president leaned down to stroke the animal it snapped at him, briefly biting his hand.
Ms Sandu apologised in English and explained the dog had become frightened by large numbers of people nearby.
Mr van Der Bellen appeared with his hand bandaged at his next meeting, with the speaker of Moldova's parliament.
His office said: "It was a small wound that was treated with a bandage," adding that the Austrian president "is doing well".
Mr van der Bellen was meeting with Ms Sandu and Slovenian President Natasa Pirc Musar to discuss Moldova's bid to join the European Union.
The Austrian president later posted about the incident on his Instagram page, acknowledging it "caused a bit of a stir".
"Everyone who knows me knows that I'm a big dog lover and can understand his excitement," Mr van der Bellen said.
"He was nervous because of all the people around him."
Ms Sandu took in the dog after it was hit by a car.
It is not the first time a presidential pet has faced the doghouse.
Last month it was announced Joe Biden's German shepherd, Commander, had been removed from the White House after biting agents and staff.
Read more on Sky News:
First grey seal pups of the winter born in England's largest colony – and how to see them
It's been 90 years since the first Loch Ness monster photo. Are we any closer to the truth?
The two-year-old had attacked members of the US Secret Service 10 times between October 2022 and January 2023.
One female officer recently required medical treatment.
Commander was a gift to the US president in December 2021 from his brother James.
He is the second of the Bidens' dogs at the White House that has behaved aggressively.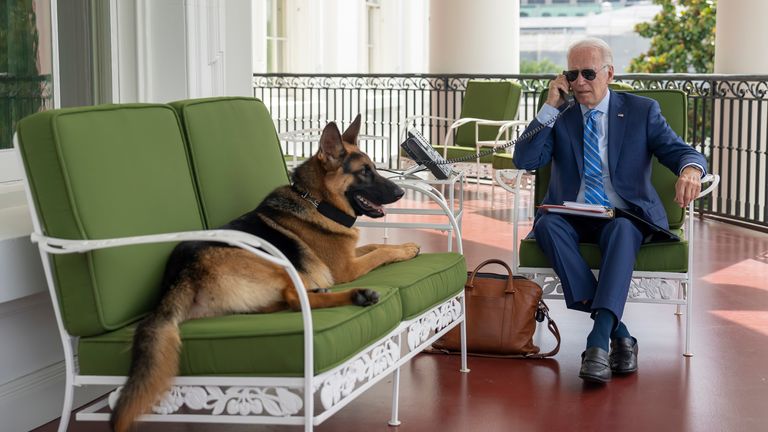 Another German shepherd named Major was sent to live with friends in Delaware after also biting staff and Secret Service officers.
The service provides security protection for the president and his family, and scores of its officers are posted around the executive mansion and its grounds.