The Smiths bassist Andy Rourke dies aged 59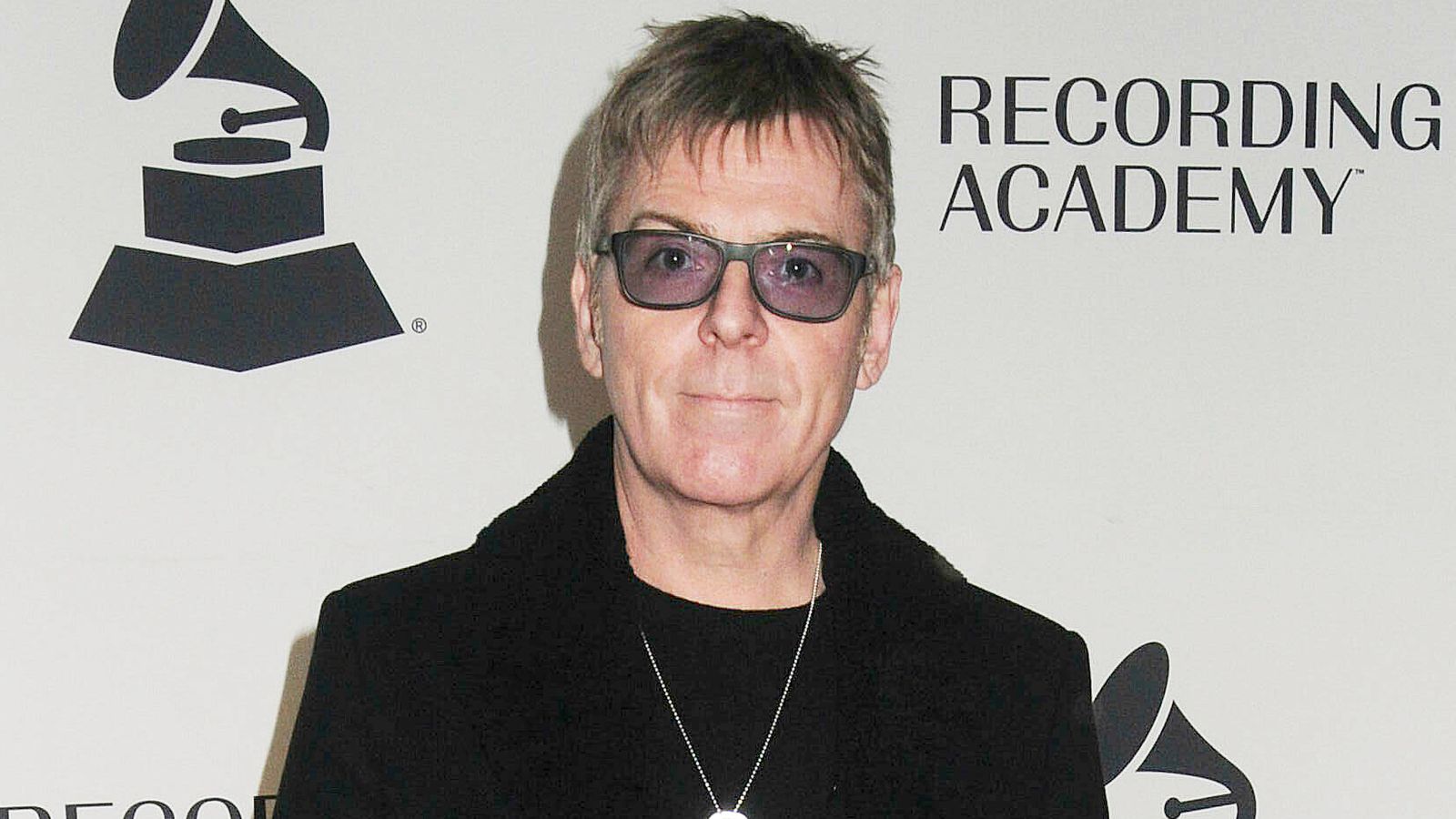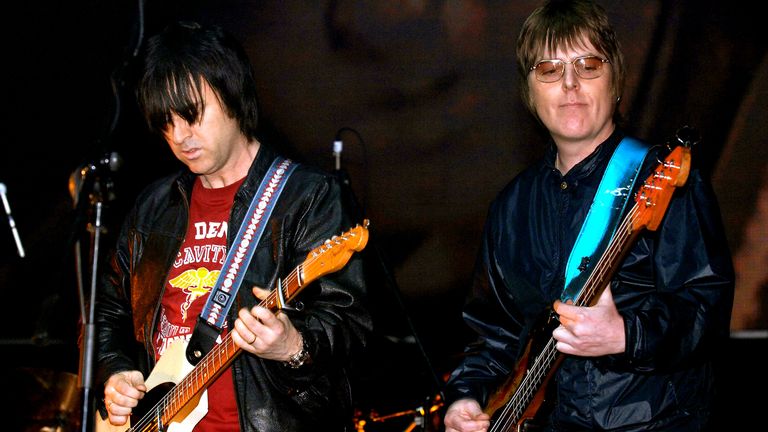 Andy Rourke, the bassist for indie legends The Smiths, has died aged 59.
The death was announced by fellow band member Johnny Marr.
He said: "It is with deep sadness that we announce the passing of Andy Rourke after a lengthy illness with pancreatic cancer.
"Andy will be remembered as a kind and beautiful soul by those who knew him and as a supremely gifted musician by music fans.
"We request privacy at this sad time."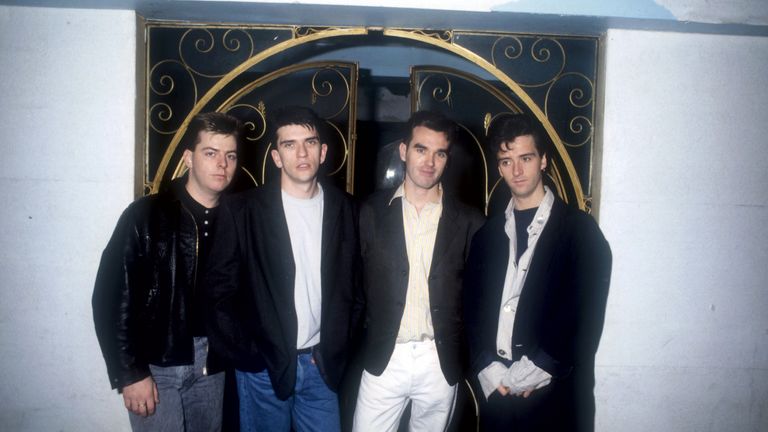 Rourke played in The Smiths, the alternative indie band from the 1980s fronted by Morrissey, who had hits such as This Charming Man and Heaven Knows I'm Miserable Now.
The original line-up of the Manchester band comprised of Rourke, frontman Morrissey, guitarist Marr and drummer Mike Joyce.
Rourke also played with artists such as The Pretenders, Sinead O'Connor and Badly Drawn Boy.
The Smiths split in 1987 after Marr believed an NME article headlined "Smiths to split" was real and planted by Morrissey.
It led to a royalties dispute which saw Joyce and Rourke taking Morrissey and Marr to court in 1989.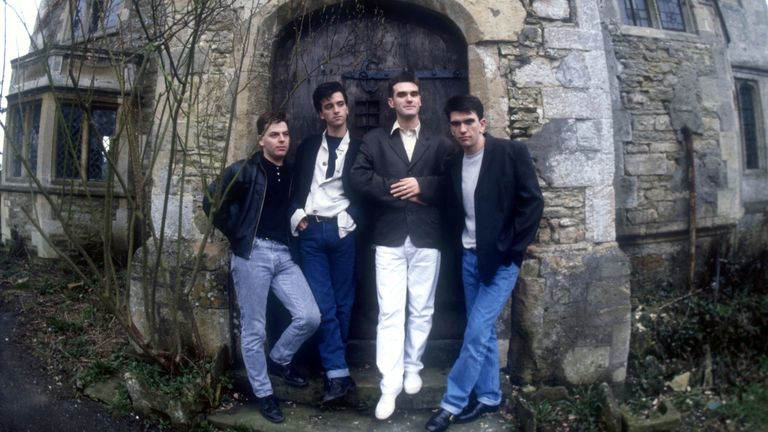 Writing on Instagram in tribute to Rourke, Marr added: "Andy and I met as schoolboys in 1975. We were best friends, going everywhere together. When we were fifteen I moved into his house with him and his three brothers and I soon came to realise that my mate was one of those rare people that absolutely no one doesn't like.
"Andy and I spent all our time studying music, having fun, and working on becoming the best musicians we could possibly be. Back then Andy was a guitar player and a good one at that, but it was when he picked up the bass that he would find his true calling and his singular talent would flourish."
Marr also said he will never forget watching Rourke play bass on their album The Queen Is Dead, and that it was an "absolute privilege" to watch him play "those dazzling basslines".
Suede bassist Mat Osman also paid tribute to Rourke, tweeting: "A total one-off – a rare bassist whose sound you could recognise straight away.
"I remember so clearly playing that Barbarism break over and over, trying to learn the riff, and marvelling at this steely funk driving the track along."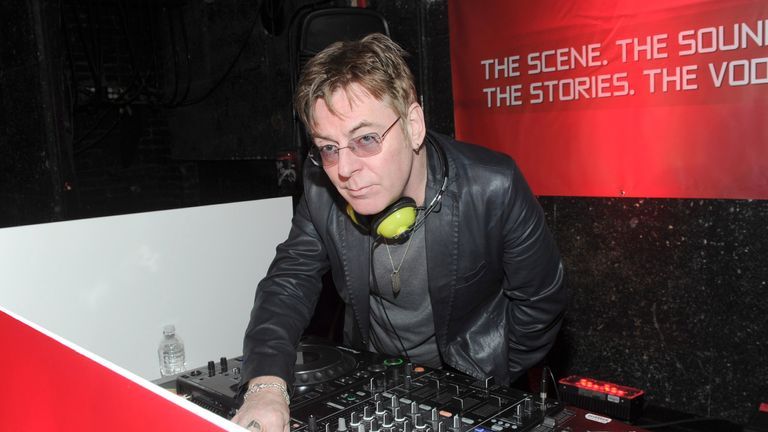 Marr's drummer Jack Mitchell wrote: "I first met Andy Rourke in 1999 when I was 18 (I was working with him when he played for Aziz Ibrahim) I can't tell you how much he welcomed me with open arms. He was the funniest person I'd ever met.
"He played and sang along to Bowie's Hunky Dory on the journeys across the UK. I can't tell you how much I looked up to him. To be able to play on stage with him 20 years later was a true privilege. One of the greatest. Rest in peace."
New Order guitarist Philip Cunningham added: "Very sad to hear of the passing of Andy Rourke. A kind-hearted beautiful person and an awesome talent. Thoughts to all family and friends at this difficult time."