Plaid Cymru appoints Llyr Gruffydd as interim leader after Adam Price's resignation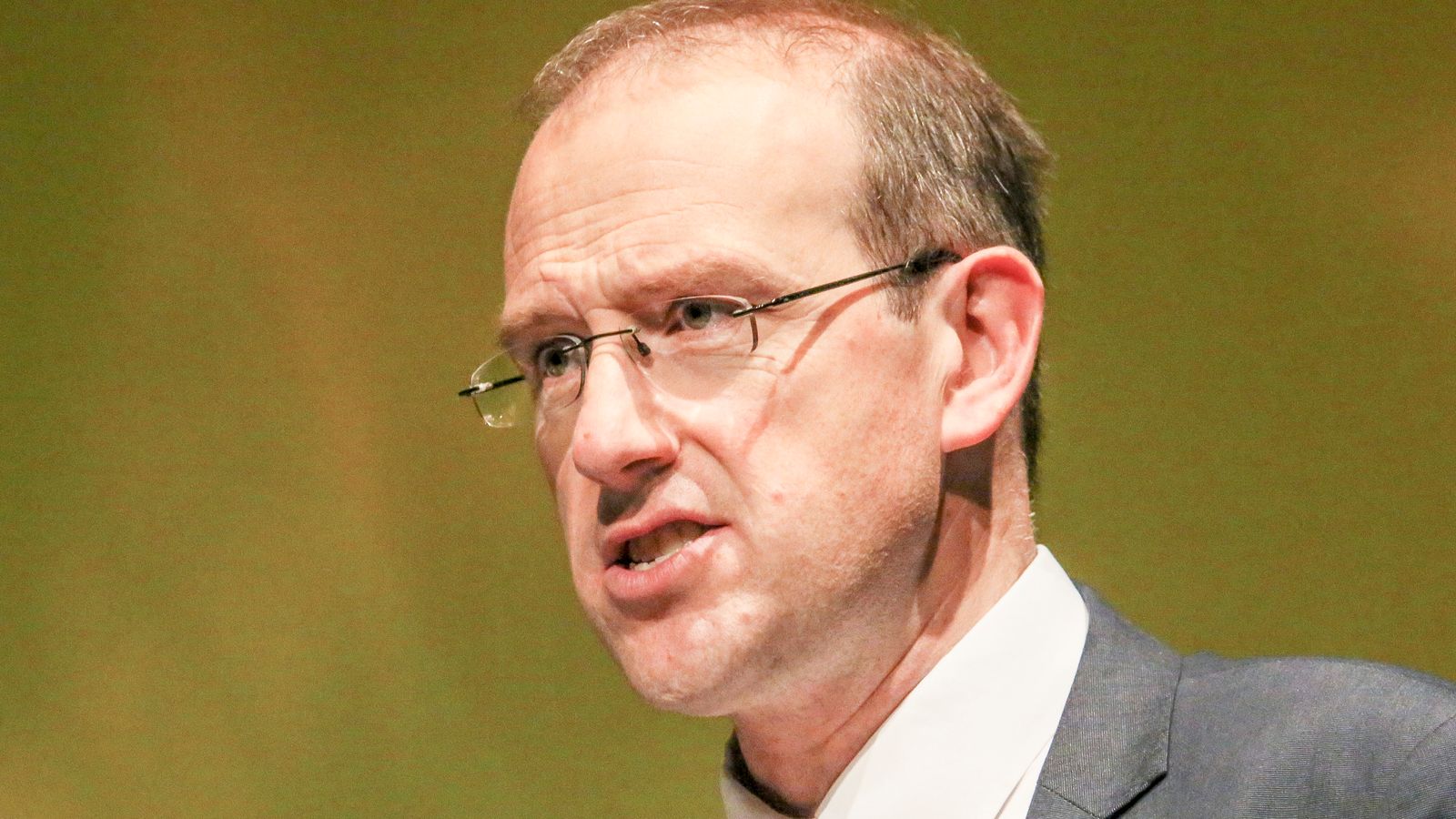 Plaid Cymru have appointed Llyr Gruffydd as interim leader.
His appointment follows Adam Price's resignation on Wednesday night after a damning report into the party's culture.
A party spokesperson confirmed on Thursday morning that Mr Gruffydd had been appointed unanimously by Plaid's Senedd members.
The decision will have to be ratified by the party's national council on Saturday.
If approved, Mr Gruffydd will take over from Adam Price next week before a new permanent leader will be elected in the summer.
Mr Gruffydd has been Senedd member for North Wales since 2011.
He is currently the party's spokesperson on finance and local government and chair of the Senedd's climate change, environment and infrastructure committee.
The internal Prosiect Pawb report, produced by a working group chaired by former Plaid Senedd member Nerys Evans, found "a lack of collective leadership and governance across the party".
It went on to say that this meant issues had "worsened over the last few years".
Mr Price and Marc Jones, the party's chair, issued a joint statement last week saying they were "deeply sorry".
They also agreed to "accept and implement" all of the report's 82 recommendations.
Adam Price revealed in his resignation letter to Mr Jones that had felt "morally bound to step down" as leader "in recognition of our collective failure", but that the party chair had "counselled against [his] resignation".
"However, it is now clear I no longer have the united support of my colleagues," he added.
In response to the outgoing leader's letter, Mr Jones thanked him for his "drive and vision" and said the party's focus will be on adopting the report's recommendations "making [Plaid Cymru] a safe and inclusive member-led movement for all".