Illegal Migration Bill has 'too many problems for one speech' – Archbishop of Canterbury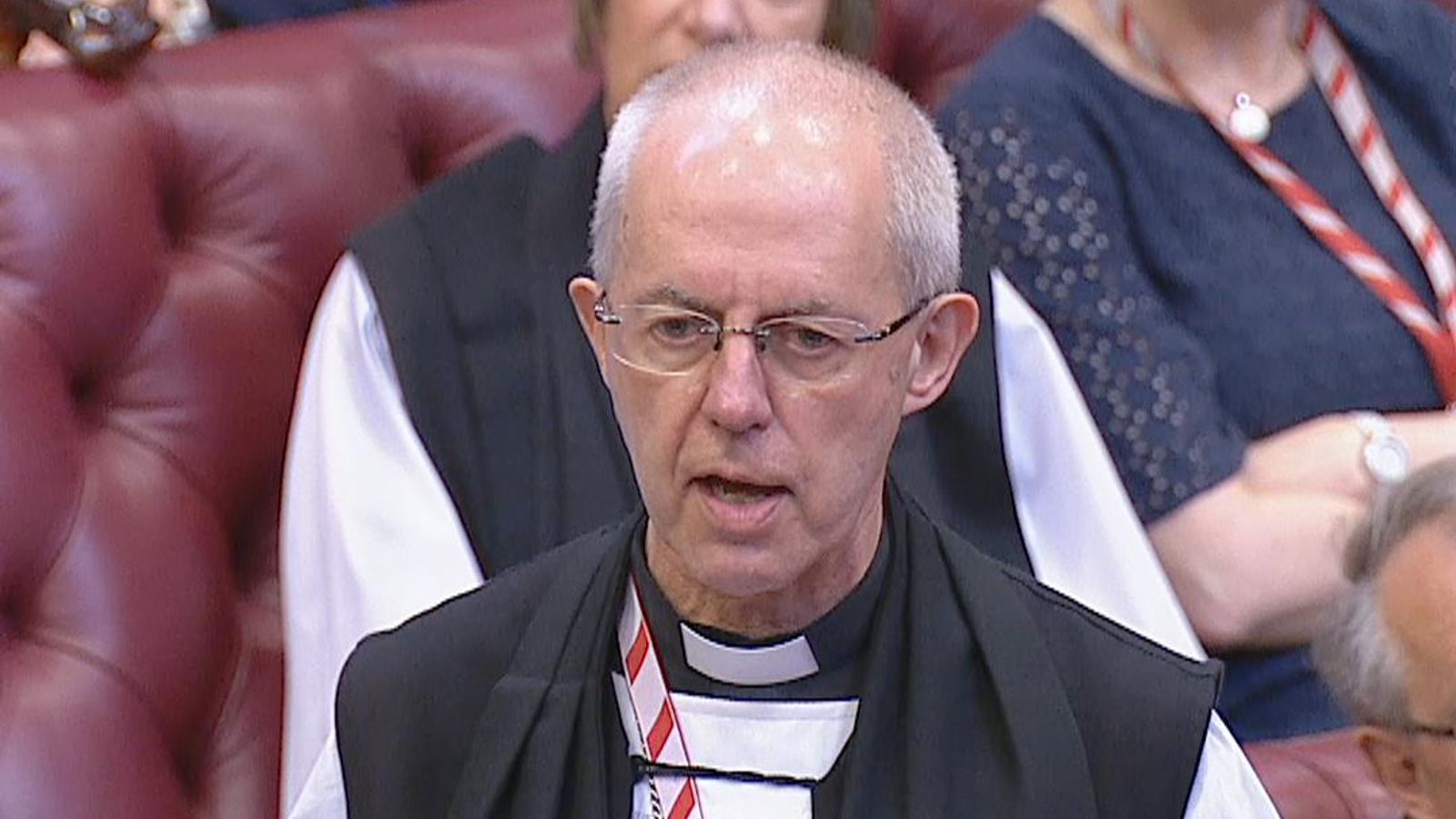 The Archbishop of Canterbury has launched stinging criticisms of the government's Illegal Migration Bill – saying it has "too many problems for one speech".
Archbishop Justin Welby was speaking as the House of Lords begins debating the legislation, which the government wants to use to prevent people arriving in the UK by non-traditional means from claiming asylum.
The Archbishop added he does not think the bill will even "temporarily stop the boats", and that it does not take into account global factors.
Read more:
PMQs and migration debate live
"It is isolationist, it is morally unacceptable and politically impractical to let the poorest countries deal with the crisis alone and cut our international aid," he added.
The bill also looks to limit the ability of the European Court of Human Rights (ECHR) to prevent the deportation of asylum seekers.
The archbishop was not the only member of the House of Lords to criticise the bill, with Labour and Liberal Democrat peers also voicing strong opposition.
But there was support from Lord Howard, the former Tory Party leader. Close to 100 peers were scheduled to speak with around six minutes allowed per person.
Among the criticisms was the government's attitude to international conventions and agreements – including the 1951 Refugee Convention.
Archbishop Welby said: "The existing global convention and agreements need updating in response to the crises we face today.
"While now inadequate, what those conventions offer is a baseline from which to build a globally shared understanding of what protection must be given to refugees.
"They are not inconvenient obstructions to get round by any legislative means necessary."