Sudan conflict: First humanitarian aid shipment arrives in Port Sudan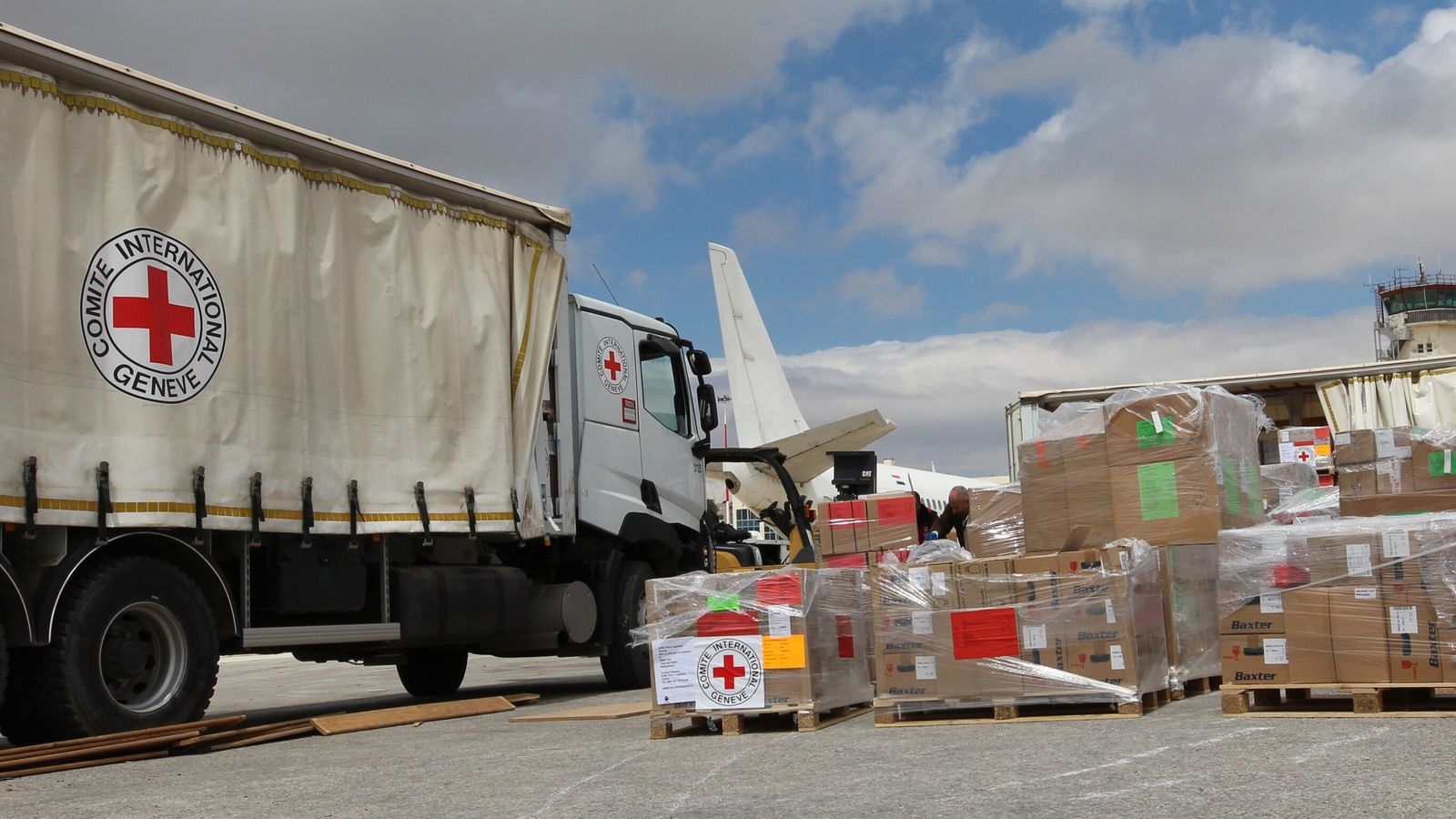 The first international shipment of humanitarian aid has arrived in Port Sudan following the outbreak of conflict in the country, the International Committee of the Red Cross has said.
The eight tonnes of cargo contains surgical material for Sudanese hospitals and volunteers from the Sudan Red Crescent Society, including anaesthetics, dressings and sutures.
Patrick Youssef, ICRC regional director for Africa, said: "Health-care workers in Sudan have been doing the impossible, caring for the wounded without water, electricity, and basic medical supplies.
"The logistics needed to bring in supplies amid an active conflict are extremely difficult, and we're relieved to get this medical material into the country."
Read more on Sudan:
Mayhem is unfolding on the docks of Port Sudan
Why evacuating civilians is significantly different to extracting diplomats
What's happening in Sudan?
The ICRC is understood to be sending a second plane carrying carrying further medical supplies and emergency personnel.
Earlier on Sunday, Sudan's rival military forces accused each other of fresh violations of a ceasefire that is set to expire later.
Hundreds of people have been killed and thousands wounded since a long-simmering power struggle between the Sudanese army and the paramilitary Rapid Support Forces (RSF) erupted into conflict on 15 April.
The Sudanese army said it had destroyed RSF convoys moving towards the capital Khartoum from the west.
The RSF said the army had used artillery and warplanes to attack its positions in a number of areas in Khartoum province.
Neither of these claims have been independently.