UK troops fly to Sudan as government works on evacuation plan for Britons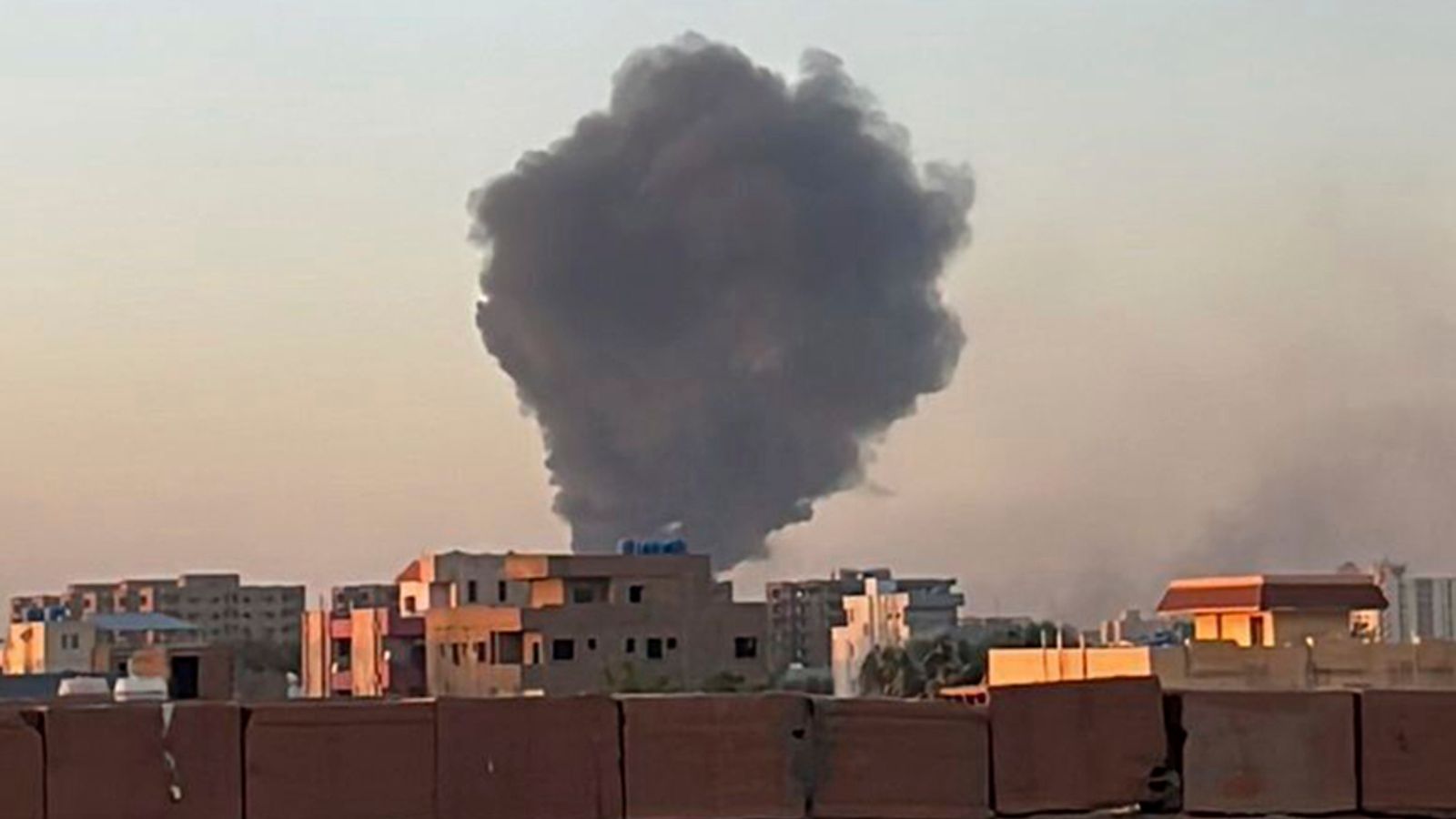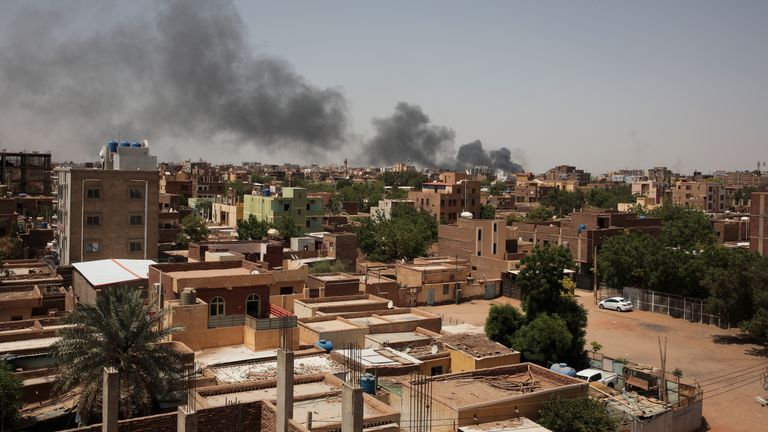 A team of British troops has flown to a port in eastern Sudan on a reconnaissance mission as the UK works out options to help evacuate British nationals stranded in the crisis-hit country, Sky News understands.
The soldiers landed at Port Sudan, on the Red Sea, on Monday.
Flight tracking websites showed a C-17 transport aircraft heading in the direction of Sudan.
It does not mean any rescue is imminent, however, as the government is working out what are the best options to present to Prime Minister Rishi Sunak to help thousands of British nationals under fire in the Sudanese capital Khartoum.
UK 'covert rescue mission' in Sudan explained

UK rescue mission of diplomats 'nearly collapsed' – Sudan latest
The more than 500-mile route to Port Sudan from the capital Khartoum is long and difficult.
A British warship – HMS Lancaster – is also in or near the region and could be used to help with any rescue, according to Whitehall sources.
There is also the option of more airlifts, using Royal Air Force flights from a British airbase in Cyprus to a Sudanese military airfield outside the capital.
This was the route used over the weekend to rescue British diplomats and their families.
However, any decision to order new evacuations will depend on the level of risk that the government is willing to take.
Read more:
How elite troops rescued UK diplomats
Why evacuating civilians is different to extracting diplomats
Which countries have evacuated their citizens?
Dutch nationals evacuated from Sudan

There are understood to be around 4,000 British passport holders in Sudan, and the UK could ask allies to help its citizens.
The US and France have a larger military presence in the area.
James Heappey, the armed forces minister, said the military was working up a range of options to present to the prime minister as pressure mounts on the government to act.
British forces extracted all British diplomats and their families from the city during a daring weekend raid.
"But of course the job isn't done," Mr Heappey said.
Sudan evacuees land in Djibouti

Mr Heappey added: "Work is under way in this building and has been all weekend and all of the back end of last week to give the prime minister and COBRA [the emergency committee meeting of top ministers and officials] options for what else could be done to support the wider community of British nationals in Sudan.
"Those options are being developed at pace.
"The prime minister will be given the option to take any of the options that we present him with as and when they arise and that's been the rhythm of things all weekend long."