Grocery inflation rate eases but may not have peaked yet, industry data suggests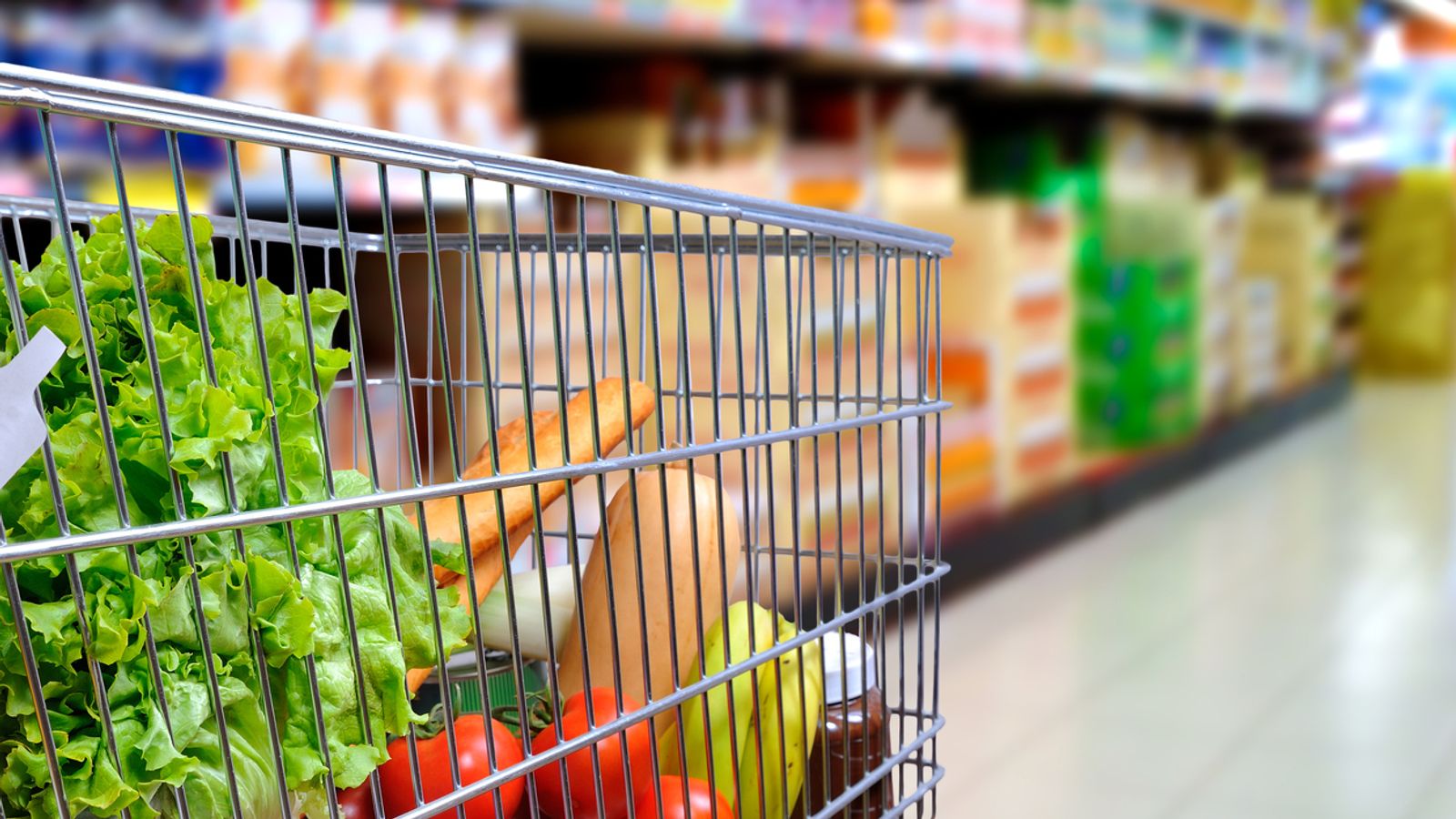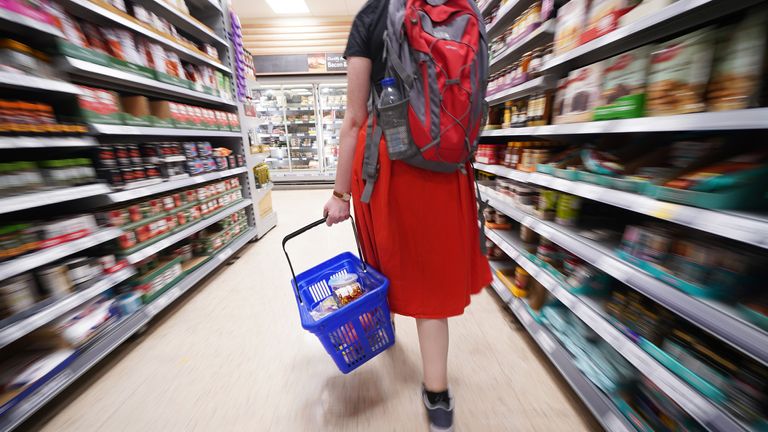 It is too early to say whether a slight easing in grocery inflation means the cost of food shopping has reached its peak, according to a closely watched report.
Industry data specialist Kantar Worldpanel measured the annual pace of grocery price growth at 17.3% – down from a previous record 17.5% last month.
Its information was eagerly awaited after official data last week showed the UK's headline rate of inflation, the consumer prices index, remaining stubbornly above 10% during March.
It was propped up by the highest rate for food and drink since 1977.
Kantar's latest measure of grocery inflation, which takes in a wider selection of supermarket-bought products, covered the four weeks to 16 April.
It showed prices were still rising fastest for consumables such as eggs, milk and cheese and that shoppers continued to turn to own-brand products, which tend to be cheaper, to help keep bills down.
Sales growth for such lines was measured at 13.5% over the last period, while sales of the cheapest goods in these ranges were up 46% on a year ago.
Despite the squeeze from the cost of living crisis, Kantar reported a record-setting Easter with 38 million chocolate eggs and treats bought in the week running up to Easter Sunday.
'Large rise in food inflation' says Hunt

The report said that was five million more than Easter 2022.
"People didn't hold back on other favourites either; the number of hot cross bun packs sold nudged up by 5% while 3.4 million households picked up a lamb joint for the traditional seasonal roast during the four weeks," it stated.
Kantar's head of retail and consumer insight, Fraser McKevitt, said: "The latest drop in grocery price inflation will be welcome news for shoppers but it's too early to call the top.
"We've been here before when the rate fell at the end of 2022, only for it to rise again over the first quarter of this year.
"We think grocery inflation will come down soon, but that's because we'll start to measure it against the high rates seen last year.
"It's important to remember, of course, that falling grocery inflation doesn't mean lower prices, it just means prices aren't increasing as quickly."
There are hopes that the cost of essential goods will soon start to ease back.
Read more business news:
CBI chief sets out its 'most grievous error' in sexual misconduct scandal
More than eight million households will receive a £301 payment from today
A fall in wholesale energy costs over recent months is tipped to slowly feed down through the economy, while the impact on household bills will also result in a big easing for the overall rate of inflation.
Falling gas and electricity prices will gradually help cut manufacturing costs while the start of the UK growing season should also contribute to greater competition for fresh produce.
The salad shortage two months ago, caused by poor crop yields overseas, resulted in a spike in prices and forced many supermarkets to introduce temporary purchase limits.
Kantar's wider data showed discounter Aldi, which overtook Morrisons last year to become the country's fourth-largest supermarket chain, now had a market share above 10% for the first time.
Asda and Sainsbury's outpaced Tesco in terms of annual sales growth. It was measured at 8.8%, 8.7% and 8%, respectively.