Sir Rod Stewart struggling to arrange more free MRI scans, saying he 'can't get any response'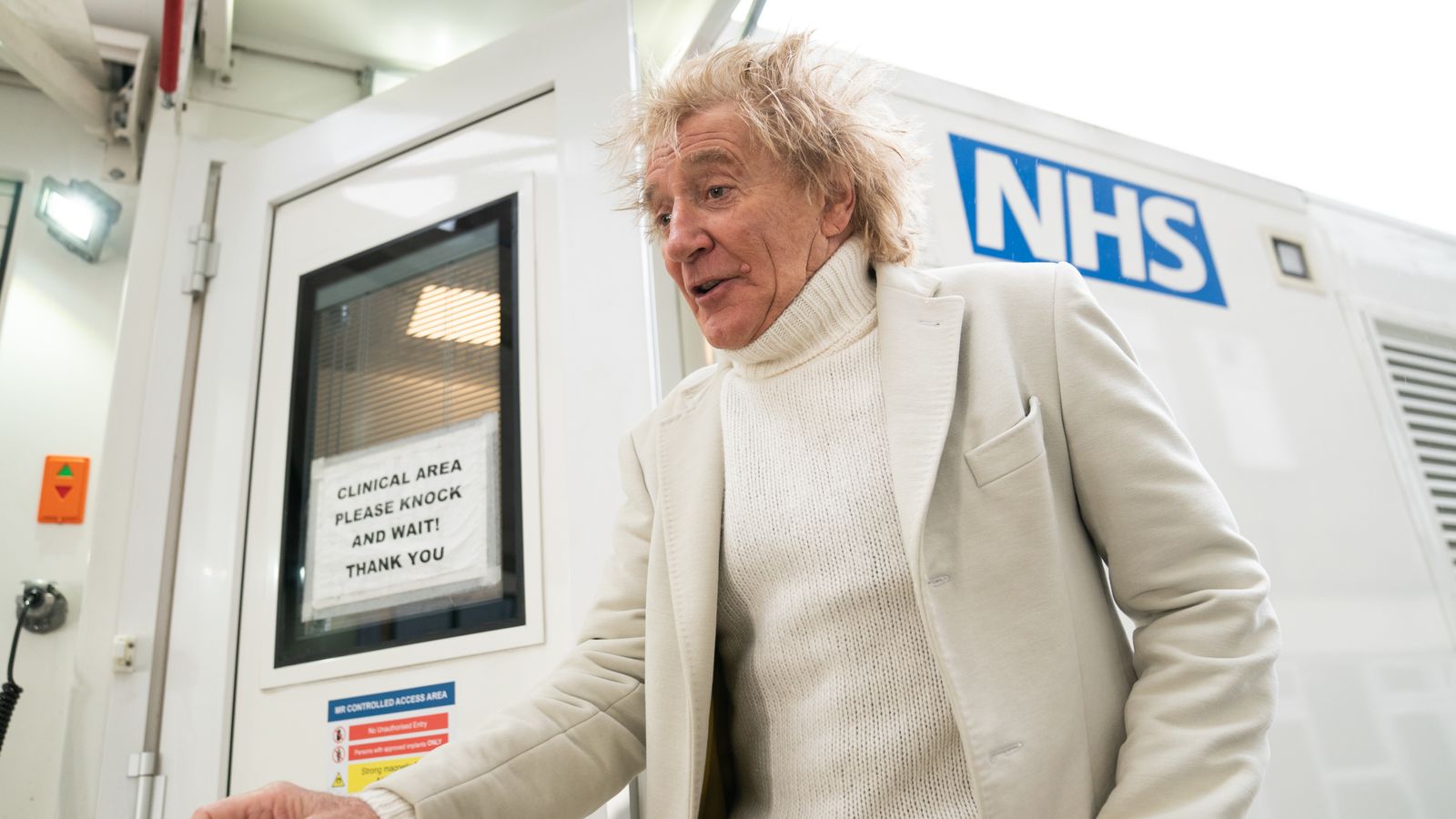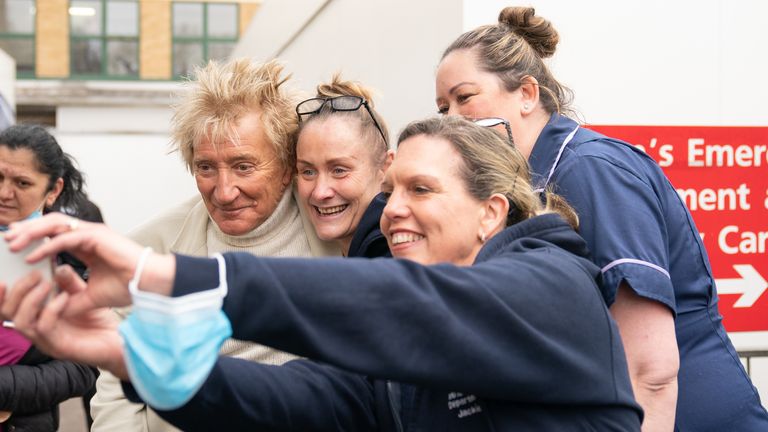 Sir Rod Stewart has said he wants to provide more free MRI scans for NHS patients but "can't get any response".
The star also supports the doctors' and nurses' strikes, saying he is "well on their side".
Sir Rod paid for members of the public to have scans in a mobile unit at the Princess Alexandra Hospital in Essex in February.
He pledged to help during a Sky News phone-in about the state of the NHS in January, having just returned from a scan himself.
"I said when I did Sky TV that I want to try and do them all over the country," he explained.
"I'm not going to show up and be photographed, I just wanted to do it."
He is struggling to make progress, however.
"It's like banging your head against a brick wall," he said. "I can't get any response.
"People are crying out for MRIs, (and) I'm willing to pay for them, 30 or 40 in a few hours, and I can't get anybody to do it for me."
He continued: "I want to keep it going. I don't want it to look like it was a publicity stunt.
"I didn't have an album coming out or anything… I wanted the people to know I was doing it, but now I want it to go on and on and on and I'm not getting any response."
Read more:
Health Secretary Steve Barclay to pursue legal action to stop nurses' strike
Nurses strikes: Union boss says members are being 'treated as criminals'
Regarding the strikes, Sir Rod said staff are "absolutely right", adding: "I'm well on their side. I was absolutely with them, they come before anything."
He is performing in the UK this summer with Boy George and Culture Club as his support act.
Talking about Boy George, Sir Rod said: "We go back a long way, we've had some fun times together.
"I can't wait to get with him. He's a lovely fella and I know he loves me too – it's love all round."