Kate Forbes leaves Scottish government after rejecting demotion from new first minister Humza Yousaf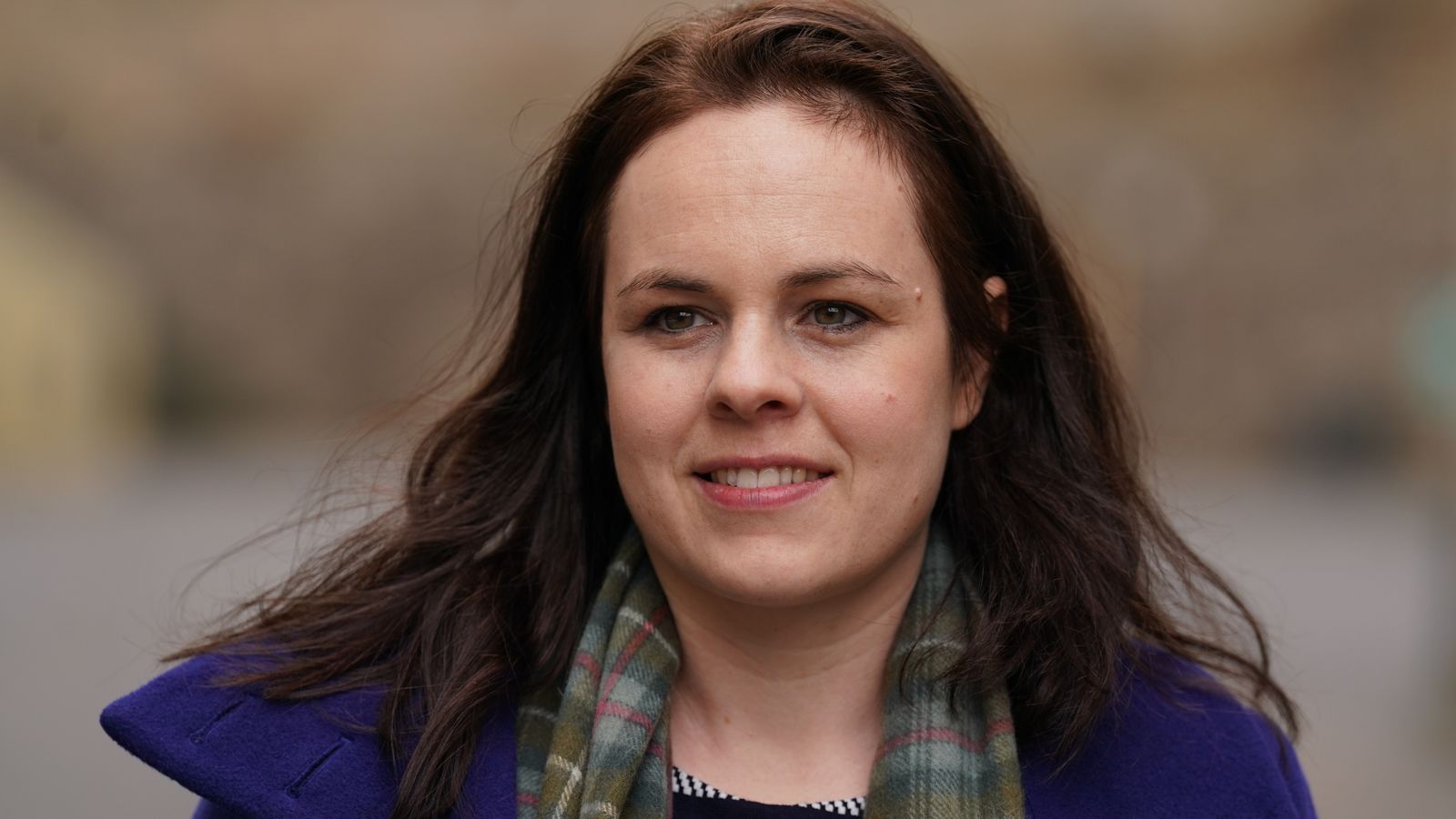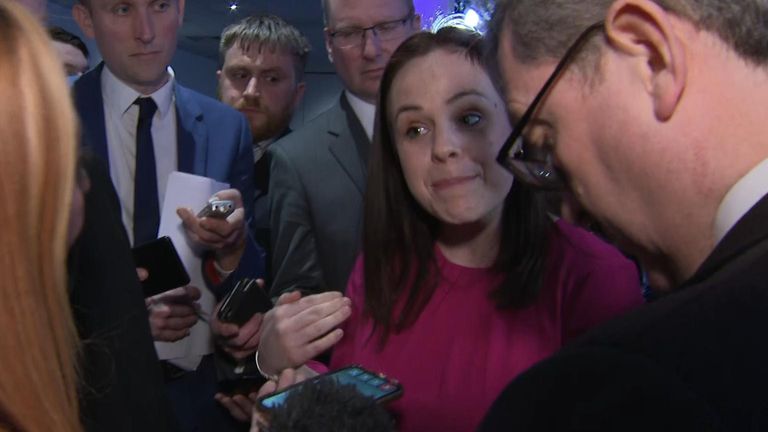 Kate Forbes has rejected a job offer from Scotland's new first minister Humza Yousaf and will return to the backbenches after serving in government for almost five years.
A senior source told Sky News that Ms Forbes, who narrowly lost the SNP leadership race to Mr Yousaf on Monday, was asked to take on the role of rural affairs secretary – a big demotion from her previous role as finance secretary.
But the source said she turned down the position, meaning she will leave the frontbench and return to focusing on her job as a constituency MSP.
Politics live: Sunak defends home secretary's language in grilling by MPs
After former health secretary Mr Yousaf was named as the successor to Nicola Sturgeon on Monday – following her shock resignation last month – he suggested he would offer both Ms Forbes and his other rival, Ash Regan, roles in his new cabinet.
"We are no longer team Humza, Ash or Kate," he said. "We are one team. And we will be the team, we will be the generation that delivers independence for Scotland."
But Ms Forbes' rejection casts a shadow on the protestations of unity from all three candidates after the result was announced.
Reacting to the result on Monday, Ms Forbes said she would support the new SNP leader.

It is not yet clear which role might be offered to Ms Regan, or whether she would accept it.
However, one new position that has been confirmed is deputy first minister, which will be taken by former health secretary and social justice secretary Shona Robison.
Meanwhile, UK Prime Minister Rishi Sunak confirmed on Tuesday he had spoken to Mr Yousaf to congratulate him on his new job.
In a tweet, he added: "I'm looking forward to working with him to deliver on the priorities that matter most to people across Scotland – from cutting NHS waiting lists to growing our economy."
Leadership clashes
The contest to become Scotland's new first minister got personal at times, particularly with clashes between Mr Yousaf and Ms Forbes, who were considered the frontrunners.
During a TV debate, she attacked his record in government, suggesting there would be a place for him in her cabinet but "maybe not at health".
And after she accused him of being the "continuity" candidate, Mr Yousaf said: "If change means lurching to the right, Kate, if it means rolling back on progressive values, that's not the right change."
Click to subscribe to the Sky News Daily wherever you get your podcasts
Ms Forbes also faced a backlash during the race over her views, having said she would have voted against gay marriage in Scotland at the time it was made legal almost a decade ago.
She later told Sky News that her faith as a member of the Free Church of Scotland also meant having children outside of marriage is "wrong" and something she personally would "seek to avoid".