Vladimir Putin: 'They started the war and we used force in order to stop it'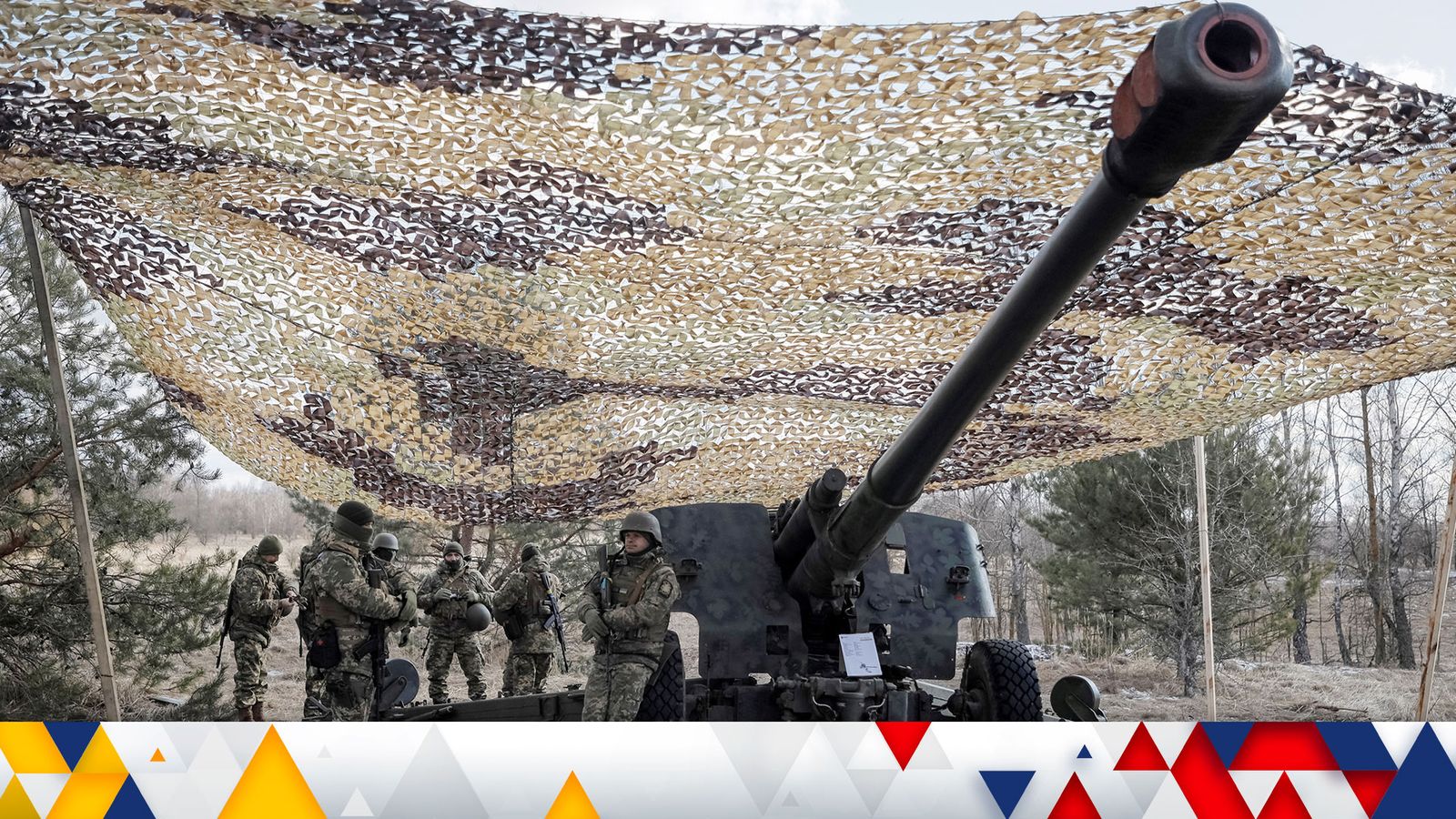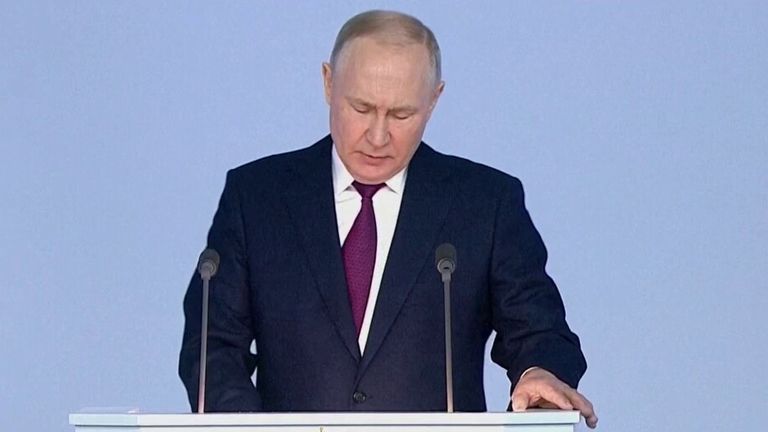 Vladimir Putin has blamed the West for starting the war in Ukraine and claimed Russia responded with force "in order to stop it".
In a speech describing his aims for the second year of his invasion of Ukraine, the Russian president said Ukraine was in talks with the West about weapons before Russia invaded its neighbour on 24 February last year.
Putin admits 'very difficult time for Russia' – latest updates
He said: "I would like to repeat, they started the war and we used force in order to stop it."
He added that Kyiv held talks with the West about weapons supplies before the "special military operation", as Moscow calls it, began.
"I would like to emphasise when Russia tried to find a peaceful solution they were playing with the lives of people and they were playing a dirty game," Mr Putin said.
In his state of the nation address, Mr Putin said Russia decided to "protect its people and history" by conducting a "special military operation step-by-step" as he warned that Moscow will "continue to resolve the objectives that are before us".
His speech came a day after US President Joe Biden made his first visit to Ukraine since Russia's invasion last year, as Washington pledged $500m worth of military aid to Ukraine.
West 'released genie from the bottle'
Mr Putin also took aim at the West and said they "released the genie from the bottle" in the 10 years prior to the war, by starting others.
NATO discussed 'supply of nuclear weapons'

He claimed the West is creating the image of Russia as an enemy to divert attention from corruption in their own countries and socio-economic problem.
On weapons, Mr Putin also claimed the West was "in negotiations" over the "supply of heavy military equipment and planes and anti-aircraft missile systems" before the operation began.
While Russian forces have suffered three major battlefield reversals since the war began, it still controls around one-fifth of Ukraine.
Biden condemns 'barbaric' invasion

West 'punishment themselves with sanctions'
The Russian president also accused the West of collapsing its own energy sectors by sanctioning Russian-linked companies and individuals.
"All sanctions are just a means, but the objective is to force our citizens to suffer – this is their humanistic approach," he said.
He added that they have "not been successful" and that the government has spent 3bn roubles in measures to stabilise the economy.
On Monday, Mr Biden added that alongside additional military aid for Ukraine, the US would announce additional sanctions against Russian elites.
Mr Biden said the Russian president was "dead wrong" to think the West's support for Ukraine would not last as Ukraine's president described the negotiations as "fruitful".