Northern Ireland election delayed until January 2024, as government remains in limbo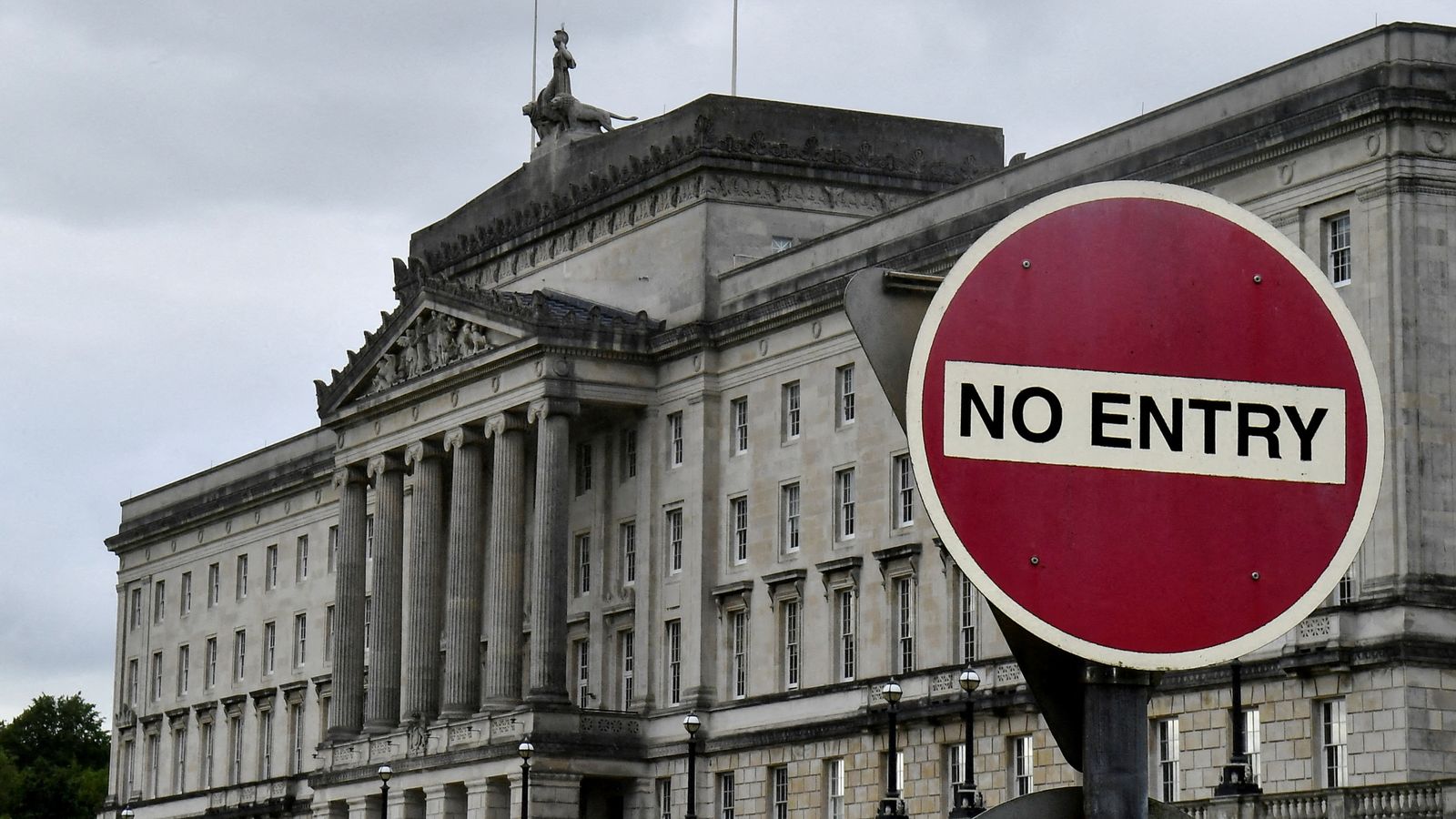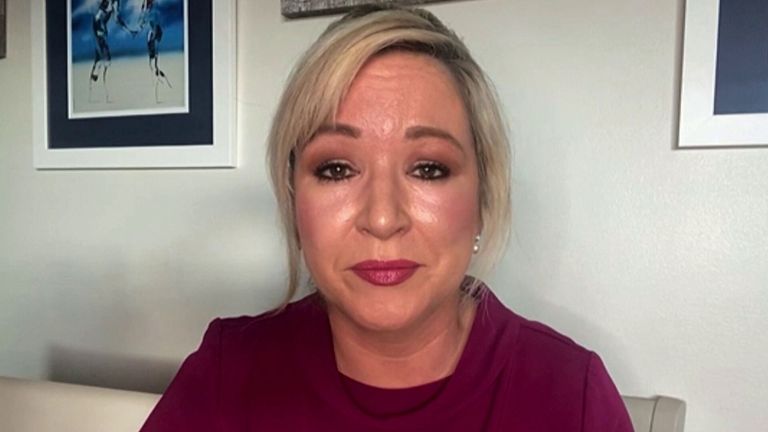 Northern Ireland's government could remain in limbo for another year, with a bill pushing back a deadline for parties to form an executive.
It has been a year since the country's first minister resigned, plunging the legislature into disarray.
Parties now have until 18 January 2024 to form an executive – if they fail, a new election will then be held within 12 weeks of that date.
The new legislation will also allow Westminster to bring the extended deadline to an end early, and hold elections sooner "if necessary".
Read more: Why is there still no assembly in Northern Ireland and what does Brexit have to do with it?
Chris Heaton-Harris, the secretary of state for Northern Ireland, said it was "disappointing" the country does not yet have "the strong devolved institutions they deserve".
He said: "The restoration of the Executive, in line with the Belfast (Good Friday) Agreement, remains my top priority. I will continue to do all I can to help the Northern Ireland Parties work together to make that happen."
Paul Givan resigned as first minister as part of the DUP's escalating strategy against the Northern Ireland Protocol – part of the Brexit deal designed to prevent a hard border on the island of Ireland.
He had been in the post for just over eight months.
His departure meant Sinn Fein's Michelle O'Neill automatically lost her position as deputy first minister because, under Northern Ireland's power-sharing arrangement, the two roles are a joint office shared between the largest parties.
Read more politics from Sky News:
The Tory MP who wants the death penalty returned
Boris Johnson becomes highest earning MP
Zelenskyy's surprise visit to the UK
Following an election in May, Sinn Feinn made history by becoming the first nationalist party to win the most seats in the Northern Ireland Assembly elections, with the unionist DUP experiencing big losses.
But with the DUP – now led by Sir Jeffrey Donaldson – refusing to come to the table until issues surrounding the protocol are resolved, legislators missed several deadlines set by the UK government to form an Executive.
Another election could cost £6m, which would be unpopular during a cost of living crisis.
'Public denied access to democracy', Sinn Fein said in October

What is the Northern Ireland Protocol?
Westminster and Brussels continue to negotiate over the Northern Ireland Protocol, which was introduced after Brexit to avoid a hard border between Ireland and Northern Ireland.
However, it has effectively placed a border in the Irish Sea as Northern Ireland has to stick to some EU import/export rules, while goods moving from Great Britain to Northern Ireland are subject to a tariff if they are "at risk" of being moved into the EU afterward.
Click to subscribe to the Sky News Daily wherever you get your podcasts
Members of the unionist community are unhappy with the difficulties it creates for trade between Northern Ireland and Great Britain.
Prime Minister Rishi Sunak has previously said he is working "flat out" to try and restore power-sharing at Stormont.
Any agreement will be of little value if it does not address Unionist concerns
It is a year since the Democratic Unionist Party's Paul Givan resigned as Northern Ireland's First Minister in protest over the Brexit border in the Irish Sea.
By pushing the Stormont election deadline back to January 2024, the government is telling us it could be another year before devolution is restored.
There is heightened speculation that the UK and EU are closing in on a deal to resolve their differences over the controversial Northern Ireland Protocol.
But any agreement will be of little value if it does not address Unionist concerns and persuade the DUP to restore power-sharing at Stormont.
If the government is buying more time for the formation of a devolved government, it doesn't expect the Unionists to be on board anytime soon.
And that means Northern Ireland will continue to face healthcare, cost-of-living, and energy crises with no one local minister in office to address those issues