Chancellor to deliver parts of his medium-term fiscal plan today, Treasury says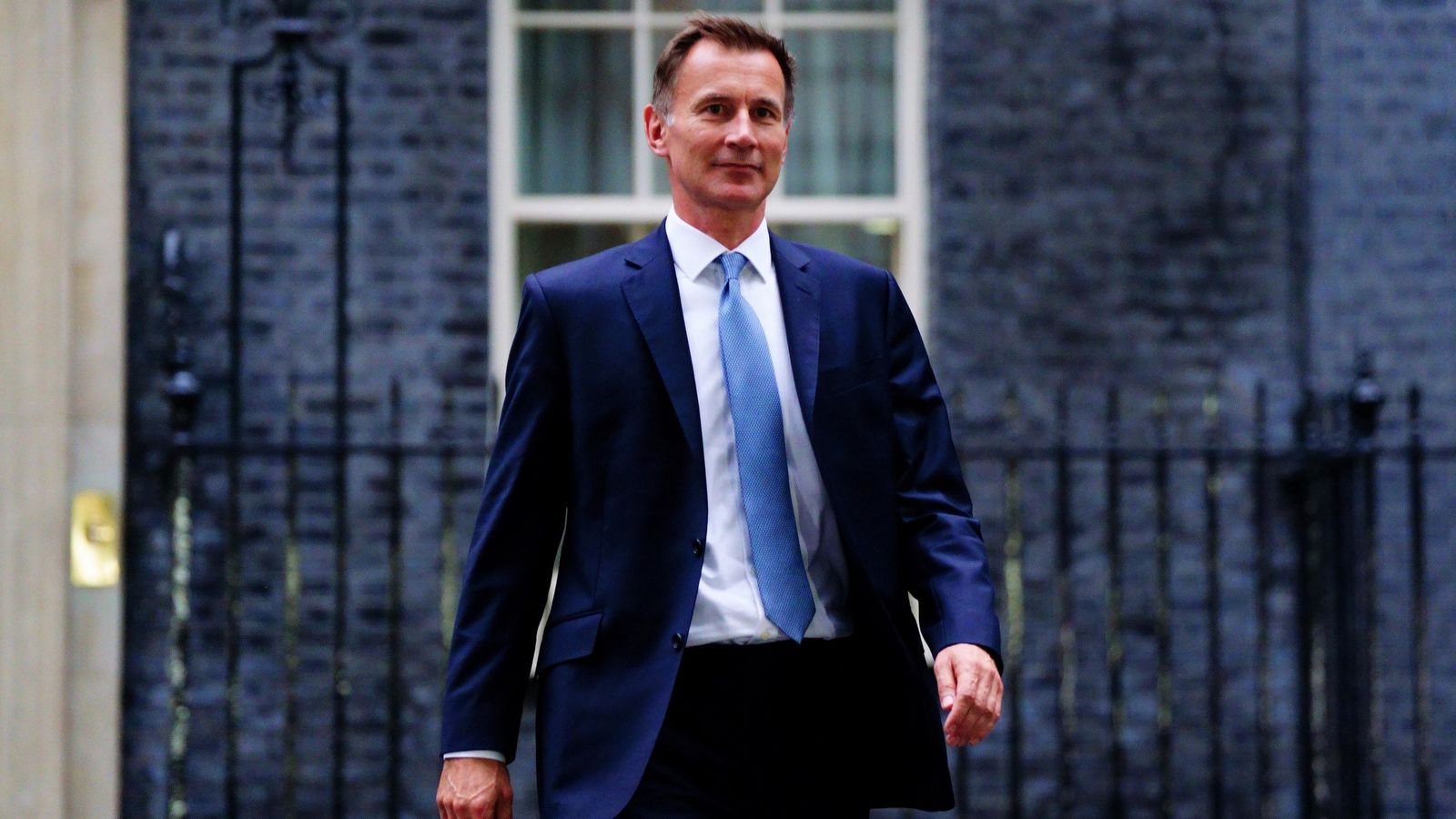 Chancellor Jeremy Hunt will deliver parts of his medium-term fiscal plan later today, the Treasury has said.
In a statement the Treasury said the chancellor was fast-tracking the plans, which will be released in full on 31 October.
It said it followed conversations with Prime Minister Liz Truss over the weekend and a meeting with the governor of the Bank of England and the head of the Debt Management Office on Sunday night.
Politics latest: More U-turns expected on mini-budget
Ms Truss is facing calls to resign from three Tory MPs following the economic turmoil in the wake of the mini-budget.
Tory MPs Crispin Blunt, Andrew Bridgen and Jamie Wallis have publicly stated they believe she should resign, while Labour leader Sir Keir Starmer has called on Ms Truss to face parliament and accused her of being "in office but not in power".
The Daily Mail reported that Tory MPs will try to oust Ms Truss later this week, with more than 100 ready to submit letters of no confidence.
Last week Ms Truss sacked her chancellor Kwasi Kwarteng and replaced him with Jeremy Hunt as she ditched a major chunk of the mini-budget.
Mr Hunt has insisted the prime minister is still in charge during media appearances over the weekend, though he said a tough package of tax rises and spending cuts was necessary in order to steady the UK economy.
In a sign of divide within the Tory Party, former culture secretary Nadine Dorries criticised her colleagues.
"I cannot imagine there's one G7 country which thinks we're worthy of a place at the table," she tweeted.
"The removal of one electorally successful PM, the disgraceful plotting to remove another by those who didn't get their way first time round is destabilising our economy and our reputation."