Truss and Kwarteng ditch plan for tax cut for highest earners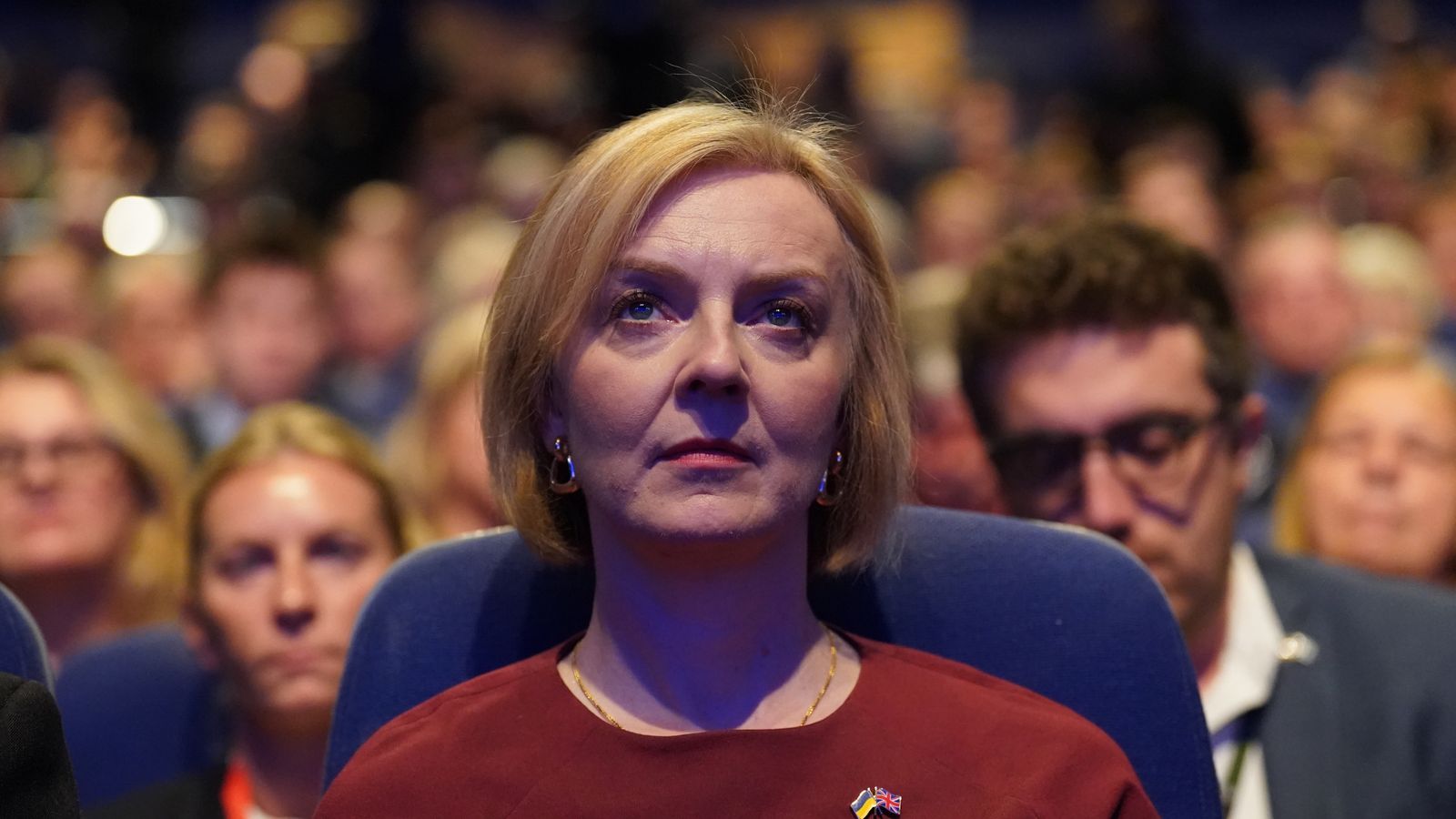 Chancellor Kwasi Kwarteng has confirmed that the government is axing plans to give the wealthiest 1% a tax cut following a bitter backlash from Tory MPs.
Mr Kwarteng said in a tweet that the measure had become a "distraction" from his objection to grow the economy.
He said: "We get it, we have listened."
The 45p income tax cut policy was one of a series that prompted turmoil in the markets over the past week, with the pound reaching record lows against the dollar.
The plan was announced in last Friday's mini-budget, but would have to go to a vote before it could be approved.
Politics live: Major U-turn expected after prominent Tories speak out
On Sunday, the Conservative party said any Tory MP who voted against the mini-budget would have the whip removed (suspended from the Tory party).
However, former cabinet members Grant Shapps and Michael Gove spoke out against the policy and indicated they would vote against it.
Ms Truss was expected to delay the vote to buy herself some time amid a growing backbench rebellion.
It is understood the decision to backdown altogether was made overnight.
Sky News' political editor Beth Rigby said it was a "massive U-turn".
She said: "Rebellion was brewing and the government clearly decided they need to stop this row and try and stop it quickly."
The value of the pound has gone up against the dollar following the news.
Grant Shapps, who wrote a piece in The Times last night criticising the axing of the 45p rate, was among the first to respond to the reversal.
Mr Shapps said: "Strongly welcome today's 45p tax reversal.
"Sensible and pragmatic.
"Conservatives want lower tax, but let's show our energy price cap and other policies are on side of consumers rather than borrowing to cut high earner taxes first."