Liz Truss to delay approval vote on cutting 45p rate of tax, cabinet minister says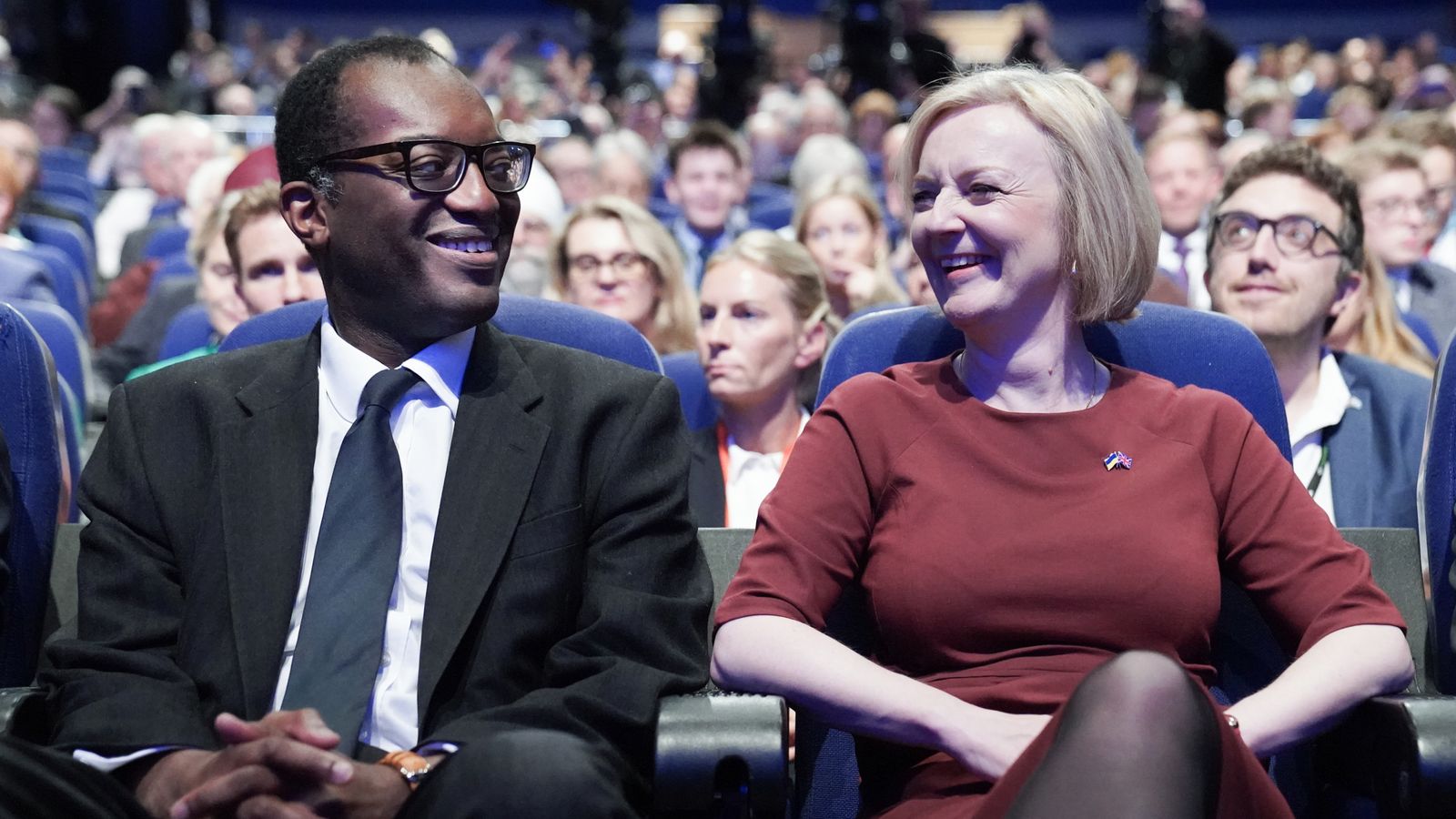 A cabinet minister has told Sky News Political Editor Beth Rigby that Liz Truss is to delay the vote on cutting the 45p rate of tax for higher earners.
The policy was announced in last Friday's mini-budget but would have to go to a vote of MPs before it could be approved.
Earlier today, the party said any Tory MP who voted against the mini-budget would have the whip removed (suspended from the Tory party).
Rigby said the vote was likely to take place in the spring ahead of the budget.
She added: "Liz Truss is avoiding a showdown with backbenchers in the coming weeks and buying herself some time."
While sources close to the chancellor said: "There will be a vote on the finance bills next year, as planned, and no delays are expected."
It comes as Chancellor Kwasi Kwarteng was set to tell members to withstand the turbulence so the government could show their plan is "sound, credible and will increase growth".