Gangsta's Paradise rapper Coolio dead at 59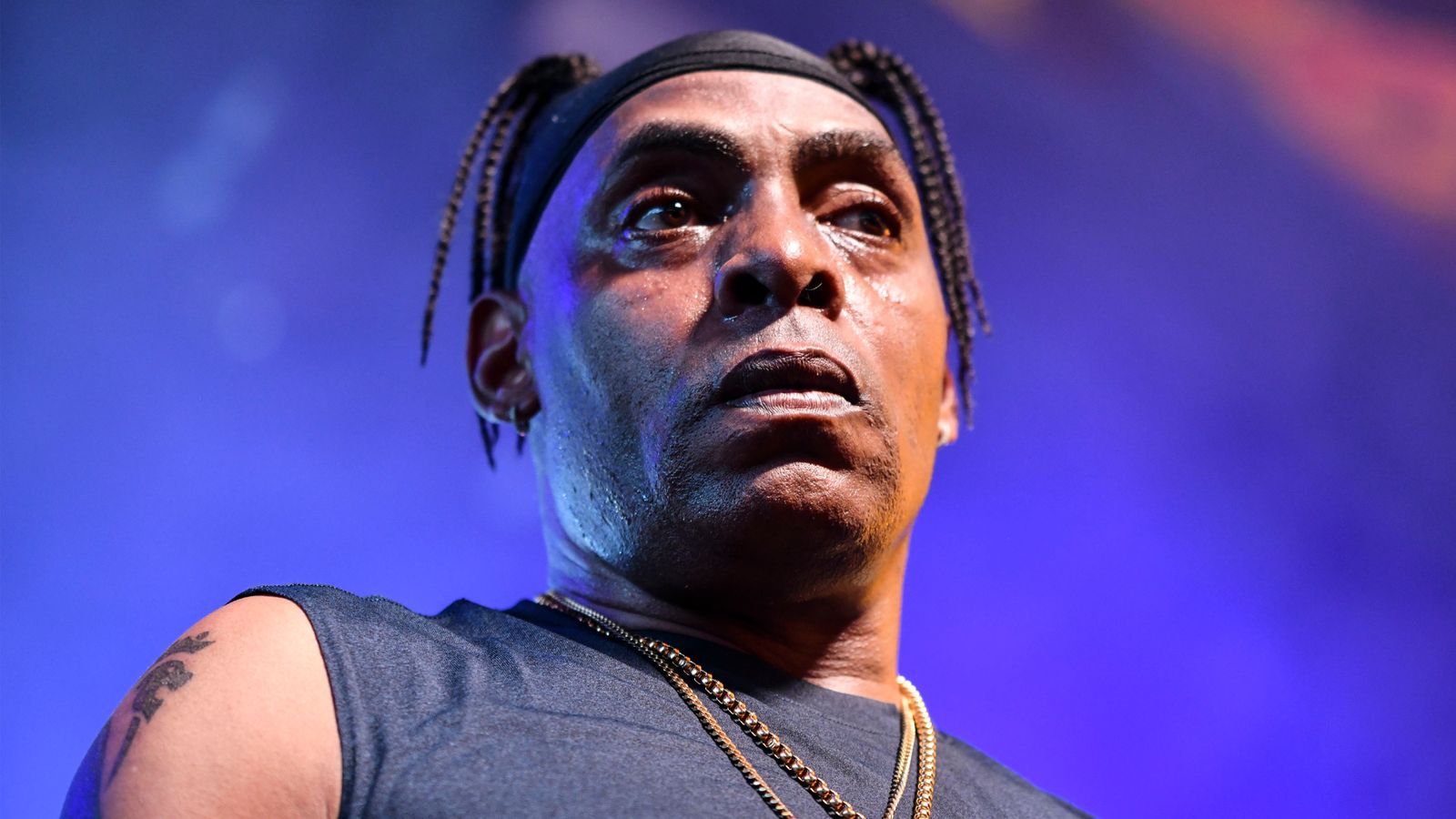 Actress Michelle Pfeiffer and rappers Snoop Dogg, MC Hammer and LL Cool J have led tributes to Coolio after his death aged 59.
According his manager, he was visiting a friend's house in Los Angeles on Wednesday when he appears to have suffered a heart attack.
Real name Artis Leon Ivey Jr, Coolio was best known for his 1995 hit Gangsta's Paradise, which was recorded as the soundtrack for Pfeiffer's film Dangerous Minds.
Propelling him to international fame, it remained at number one on the US Billboard charts for three weeks and earned him a Grammy for best solo rap performance.
Sharing a clip from the music video on Instagram, Pfeiffer said she was "heartbroken" over a "life cut entirely too short".
"As some of you may know I was lucky enough to work with him on Dangerous Minds in 1995. He won a Grammy for his brilliant song on the soundtrack – which I think was the reason our film saw so much success.
"I remember him being nothing but gracious. 30 years later I still get chills when I hear the song."
She signed off the post: "Rest in power Artis Leon Ivey Jr".
Sharing a picture of the two of them on Instagram, posing on the set of the music video for their 2006 track Gangsta Walk, Snoop Dogg wrote: "Gangstas paradise. R I P."
LL Cool J tweeted: "Rest in power my brother @Coolio. Love & Respect."
Vanilla Ice said he was "freaking out" following reports of Coolio's death.
"I'm freaking out I just heard my good friend Coolio passed away," he posted.
Former NWA star Ice Cube said: "This is sad news. I witness first hand this man's grind to the top of the industry. Rest In Peace."
'One of the nicest dudes I've known'
MC Hammer described Coolio as "one of the nicest dudes I've known".
"Good people. RIP Coolio," he wrote. He also shared a black and white picture of the rapper. He later posted a second picture of the pair together, along with Tupac and Snoop Dogg.
Musical comedian Weird Al Yankovic paid his respects by sharing a picture of the pair hugging and adding: "RIP Coolio".
He parodied Gangsta's Paradise as Amish Paradise, though at the time it was claimed Coolio had not given him permission to do so. Coolio stated in interviews the pair had since made amends.
US comedian Martin Lawrence wrote: "My deepest condolences and prayers go out to the family of @Coolio #rip".
While author Wajahat Ali commented: "Coolio is dead. I can't believe I wrote that. Only 59. If you're Gen X, you know and respect. Gangstas Paradise inshallah."
Coolio was nominated for five other Grammys during his career, which began in the late-1980s.
Born in Monessen, Pennsylvania, he moved to Compton, California, where he went to community college. He worked as a volunteer firefighter and in airport security before devoting himself full-time to hip-hop and releasing his first single in 1987.
He also provided the opening track Aw, Here It Goes! for the TV series Kenan & Kel.
The rapper came third in the sixth series of Channel 4's Celebrity Big Brother in 2009.
Police sources told entertainment site TMZ no drugs or drug paraphernalia were found at the scene of Coolio's death.
It reported paramedics were called to a house in Los Angeles around 4pm for a medical emergency and when they got there they pronounced Coolio dead.
Police have opened a death investigation but there did not appear to be any signs of foul play, the site added.