Chancellor Kwasi Kwarteng insists government 'protecting people across UK' with mini-budget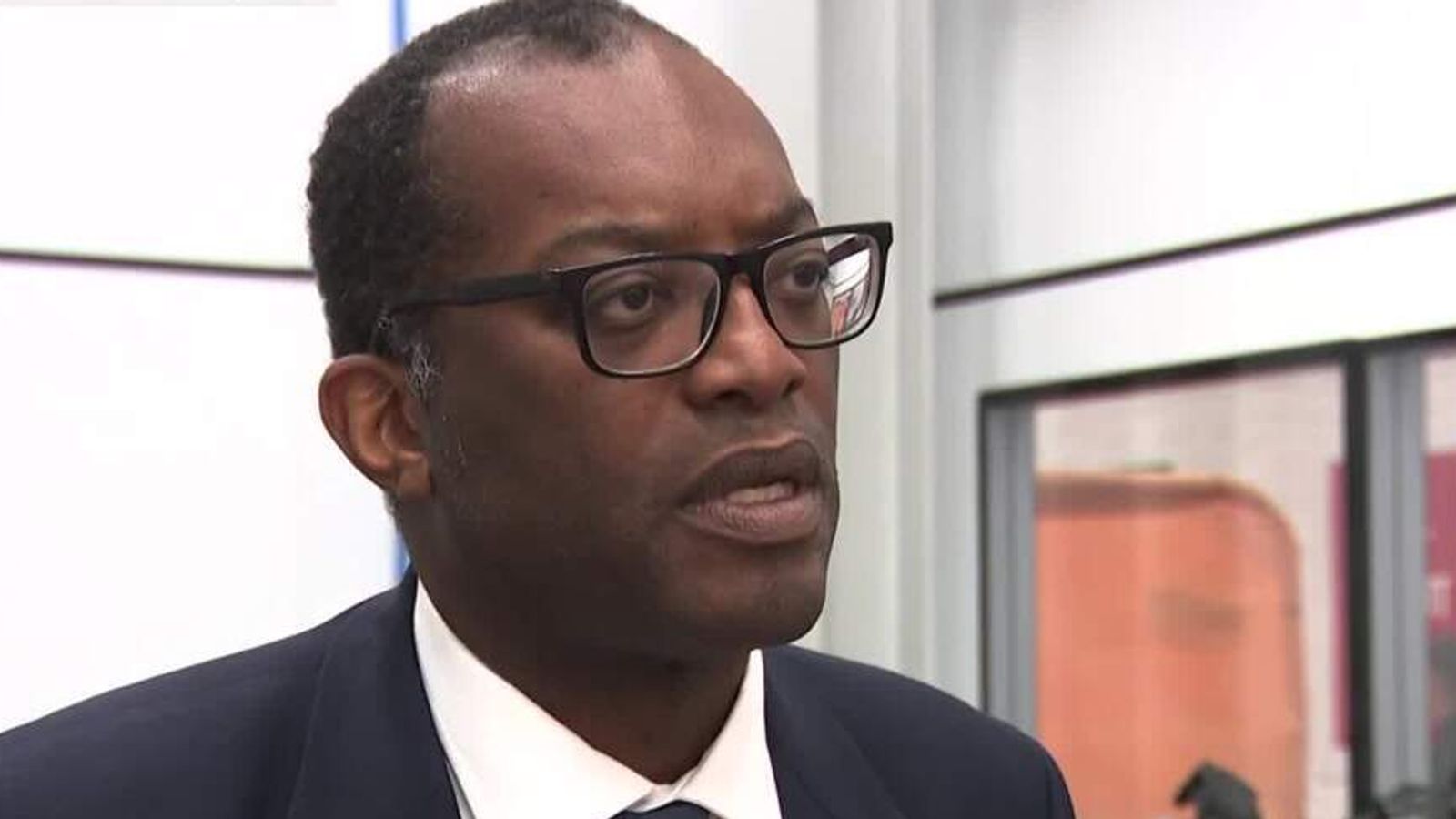 Chancellor Kwasi Kwarteng has insisted the government is focusing on "delivering the growth plan" and "protecting people right across the country" despite a week of market turmoil.
The chancellor, who announced his mini-budget last Friday, said without the government's plans it could not generate the income and tax revenue needed to pay for the public services "we want to see".
He said the mini-budget was "absolutely essential" for growth when asked if the plans have been a major economic disaster as the pound plummeted and the Bank of England had to step in to stop a run on pension funds.
Asked what he would say to people whose mortgage interest rates have risen dramatically, with many offers cancelled, Mr Kwarteng said: "We're absolutely protecting people right across the country".
The chancellor said the government's energy intervention is "saving thousands of pounds a year" and tax cuts will mean more of people's incomes in their pockets.
"We're very, very focused on making sure that the cost of living pressures can be withstood by ordinary people up and down this country," he added.
He said it would be "premature" of him to decide now on whether to keep the Johnson government's promise to put up benefits in April by this month's rate of inflation – which is 10%.
"But we are absolutely focused on making sure that the most vulnerable in our society are protected through what could be a challenging time," he said.
The chancellor added that the government is committed to the triple pensions lock, which means state pensions will increase in line with whichever is highest of: consumer price inflation, average wage growth or 2.5%.
Mr Kwarteng echoed Prime Minister Liz Truss' insistence the mini-budget was necessary to help people and businesses facing soaring living costs.
Earlier today, Ms Truss said the government's tax-cutting measures are the "right plan" in the face of rising energy bills and said they will get the economy growing.